I love watching gaming events, if only to see the trailers and grasp a sense of excitement for what's on the horizon for gaming. It's kind of ironic because I don't like to follow hype that builds up afterwards… I think it's great to let people enjoy things, but I often find the bubble of hype can overinflate, and lead to disappointment in the end. I still love to get an initial sense for what's coming in any given year, which is why I try to reflect each year on what is coming down the pipeline for the stream. I feel like there's a lot in store, though I feel like a lot of games I'll end up falling in love with are indie titles that haven't been announced yet. Still, there's an exciting amount of stuff coming soon to our eyes and ears for this calendar year, and I've tried my best to come up with a list of what I'm looking forward to most, based on announcements for things that have currently been given a release date – even if the release date is as ambiguous as this year only… it still gives me hope. Strap in, this is going to be a long one.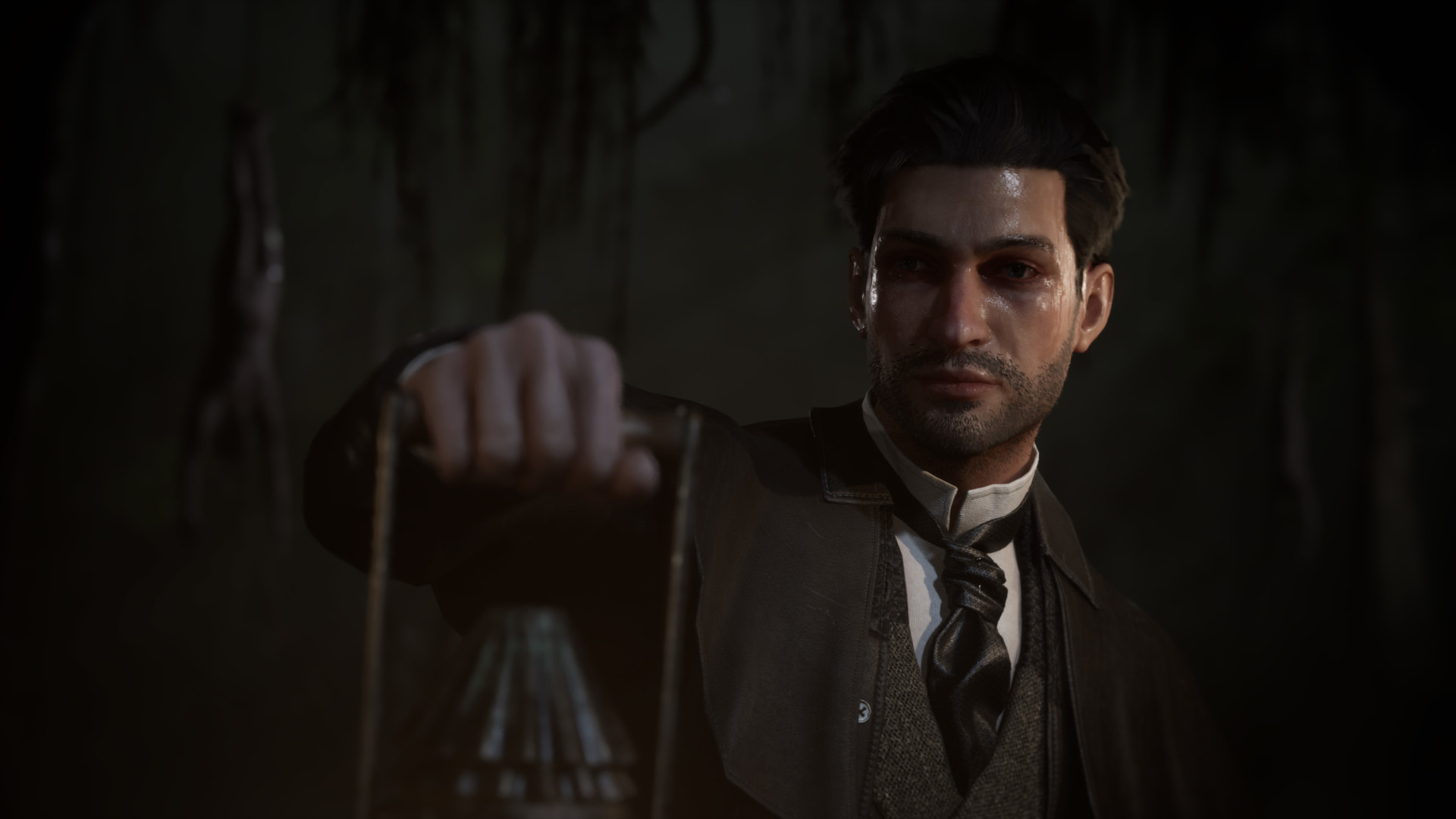 Sherlock Holmes: The Awakened
I've always been such a big fan of the Sherlock Holmes franchise of games, as well as Frogwares' work on The Sinking City – a game I think about replaying a lot more than I'd like to admit. From all appearances, Sherlock Holmes: The Awakened looks to be an intensely satisfying combination of their take on Sherlock Holmes and Lovecraftian mythos. It is extremely my thing, to say the least. The projected release date isn't set in stone, Steam only says first quarter of this year… which means… hopefully soon?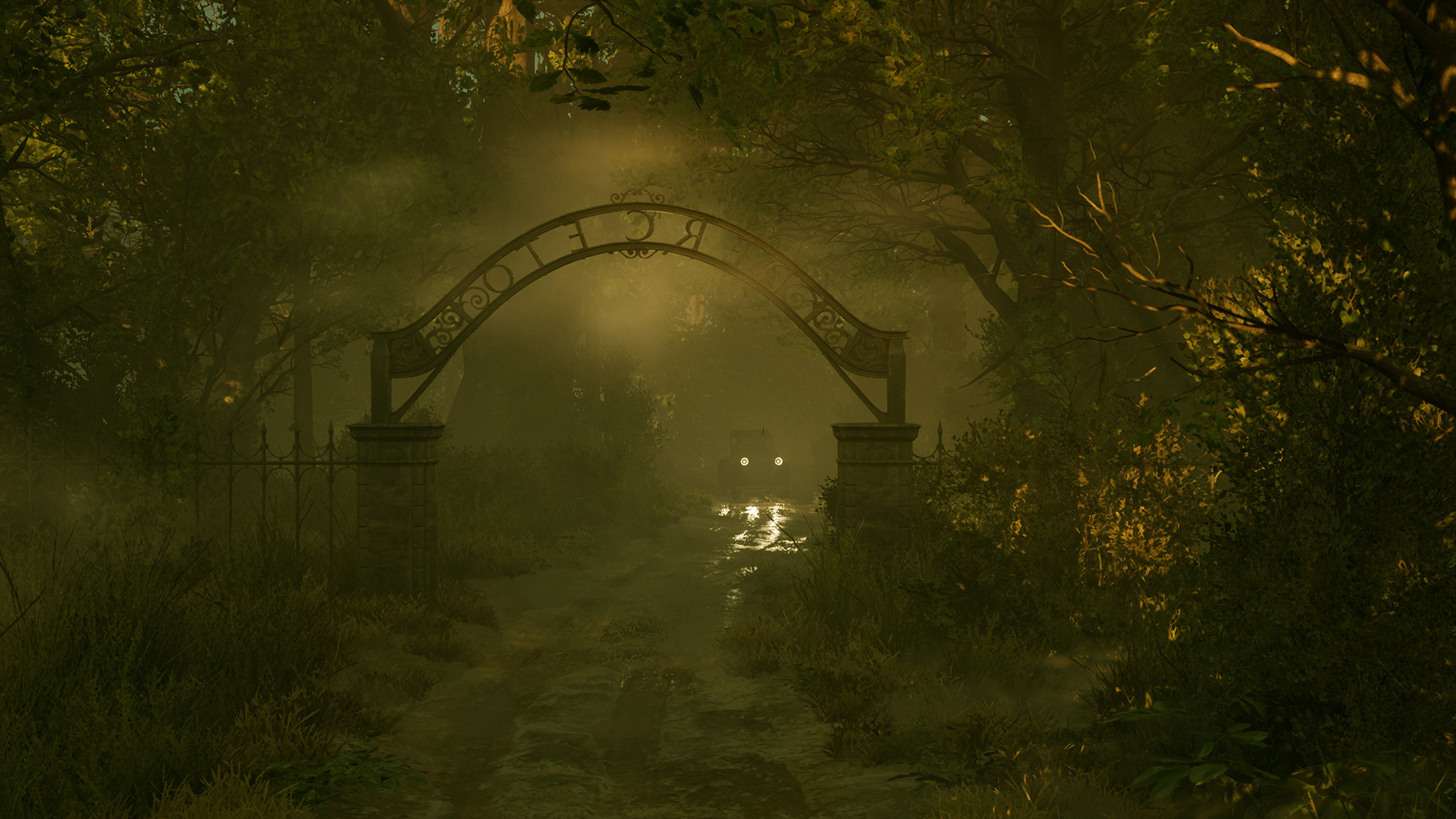 Alone in the Dark
In a very similar category as Sherlock Holmes: The Awakened would be the Pieces Interactive remake of Alone in the Dark, a psychological horror with some Lovecraft vibes as well. I never got to play the original, and I think I still might despite this being one of my most anticipated games for the coming year. I can't even honestly say this game is releasing in 2023, because there is seemingly no hard date set. But I sure hope so!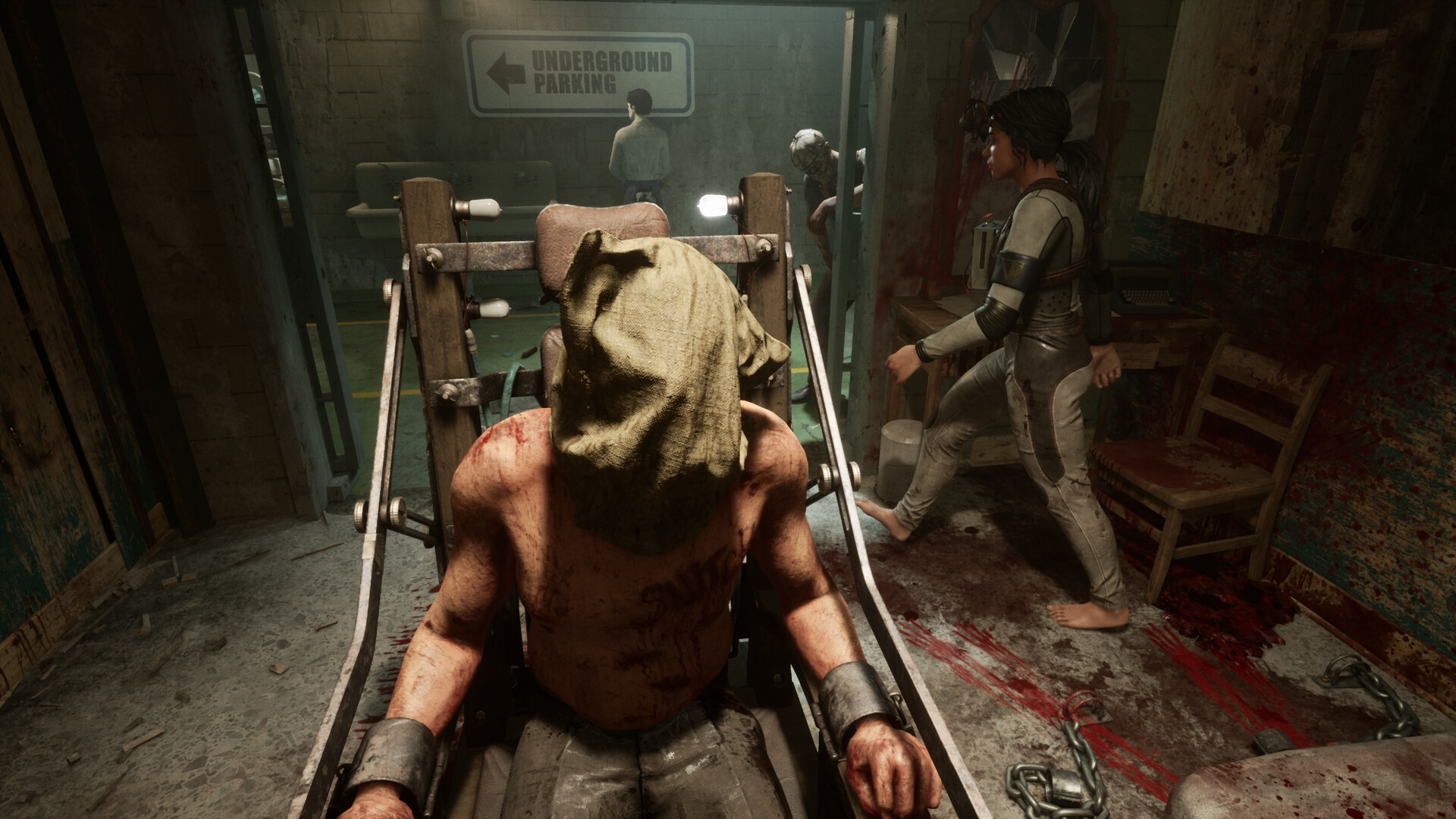 The Outlast Trials
I wasn't actually the biggest fan of Outlast and Outlast 2. Don't get me wrong – I enjoyed them. I just wouldn't necessarily rank them on the top of a favorites list. Something about The Outlast Trials, however, really struck a chord with me when I played the beta back in October. I'm not sure if it was the co-operative format (which I didn't take part in, but likely will), or the way I feel like Red Barrels has somewhat embraced a Gonzo narrative for the world building of this game. Regardless of this intangible reason, I am here for it and I cannot wait. Were I to guess, they'll drop another beta weekend or two before release, which as of now has no hard set date.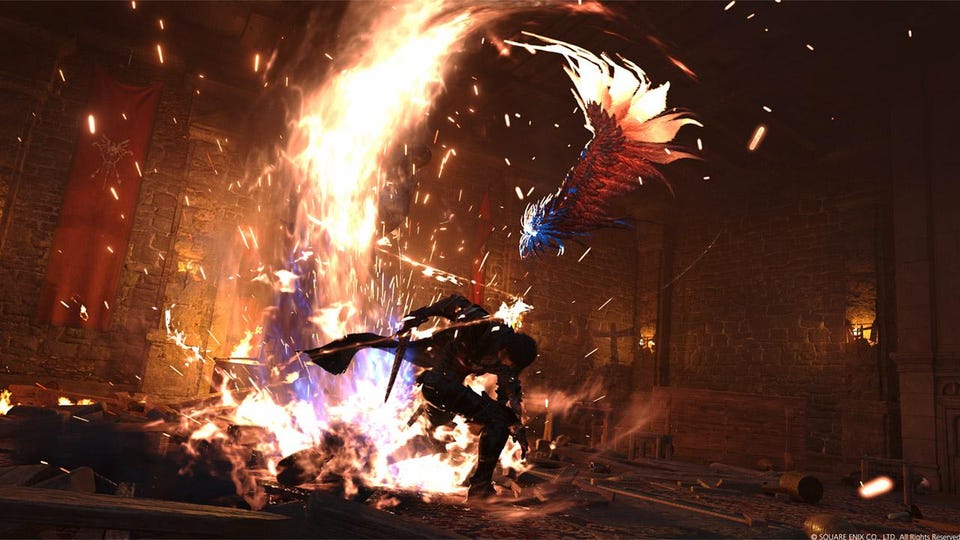 Final Fantasy XVI
I'm not really into Final Fantasy, for no reason other than it was just never something I played when I was younger. I have played the critically acclaimed MMORPG Final Fantasy XIV that has a free trial and includes the entirey of A Realm Reborn AND the award-winning Heavensward expansion up to level 60 with no restrictions on playtime. Yes, I really went for it with that copypasta. I definitely played the MMO – I actually played it on launch, and have habitually returned to it to try and allow it to permeate my life. I have a hard time with it, despite my belief that it truly does have one of the best combat systems out there. Something about Final Fantasy has never grabbed me… until XVI. It looks great. Perhaps it's my natural inclination towards grimdark fantasy stuff, I don't know. Excited to grab this when it arrives in June!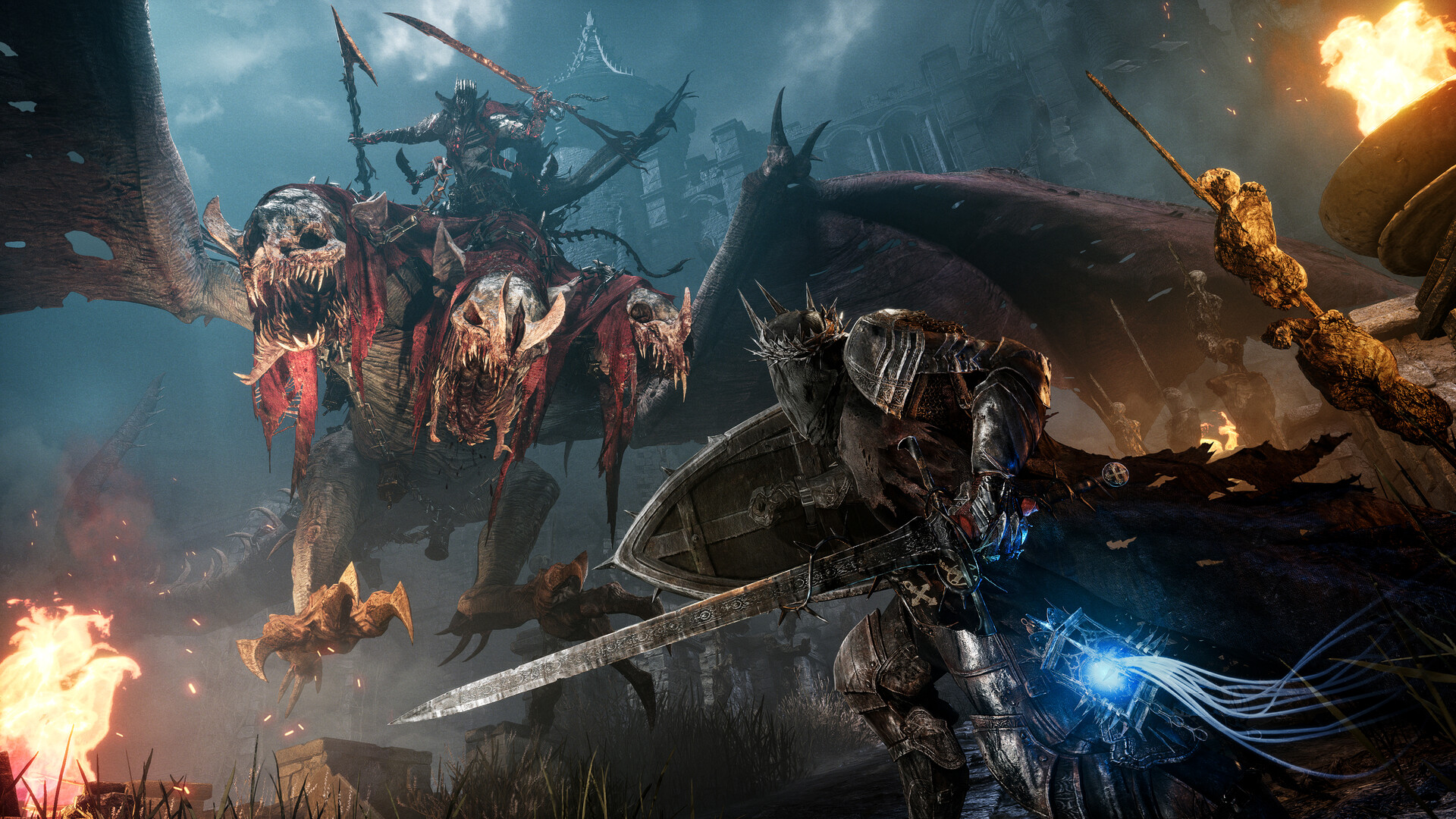 The Lords of the Fallen
It feels like a big time for remakes and reimaginings, and such is the case with The Lords of the Fallen, which is hopefully going to nail it after what seemed like a somewhat critical flop in Lords of the Fallen. I only played a small bit of that one, and despite said flop I will likely still play it on stream, as well as this one, which for all intents and purposes looks absolutely incredible. Again, I tend to gravitate towards this type of aesthetic. No strict release date on this one, outside of 2023.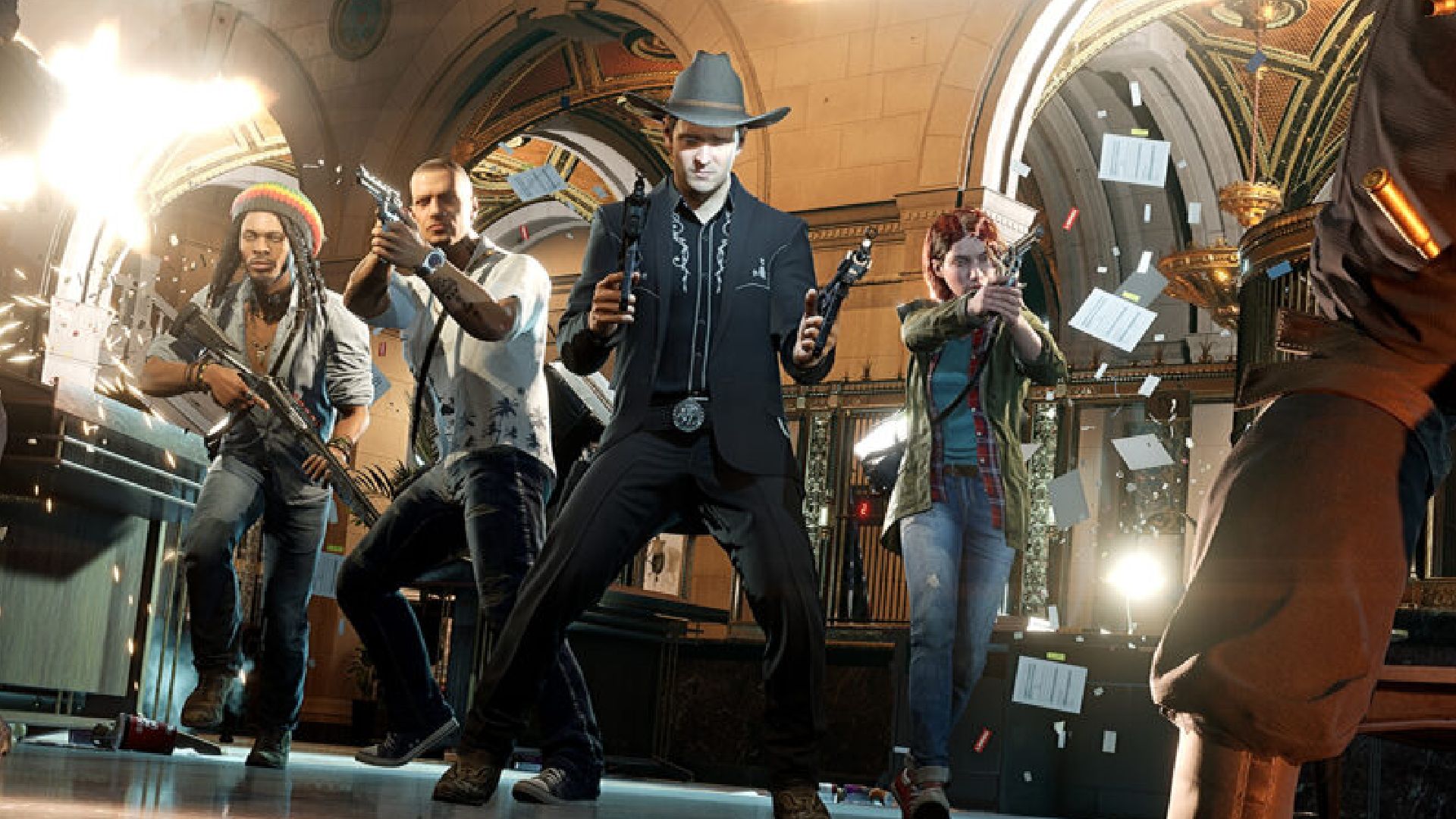 Crime Boss: Rockay City
The cast list for this insane GTA-lookin' game includes Danny Glover, Michael Madsen, Michael Rooker, Danny Trejo, Kim Basinger, and VANILLA ICE?! Okay. I think this one is just going to be a lot of fun. The Mafia series is one of my favorites, and this looks to be a much less serious version of that. Slated for the end of March, it looks like none of us will have to wait too long, either.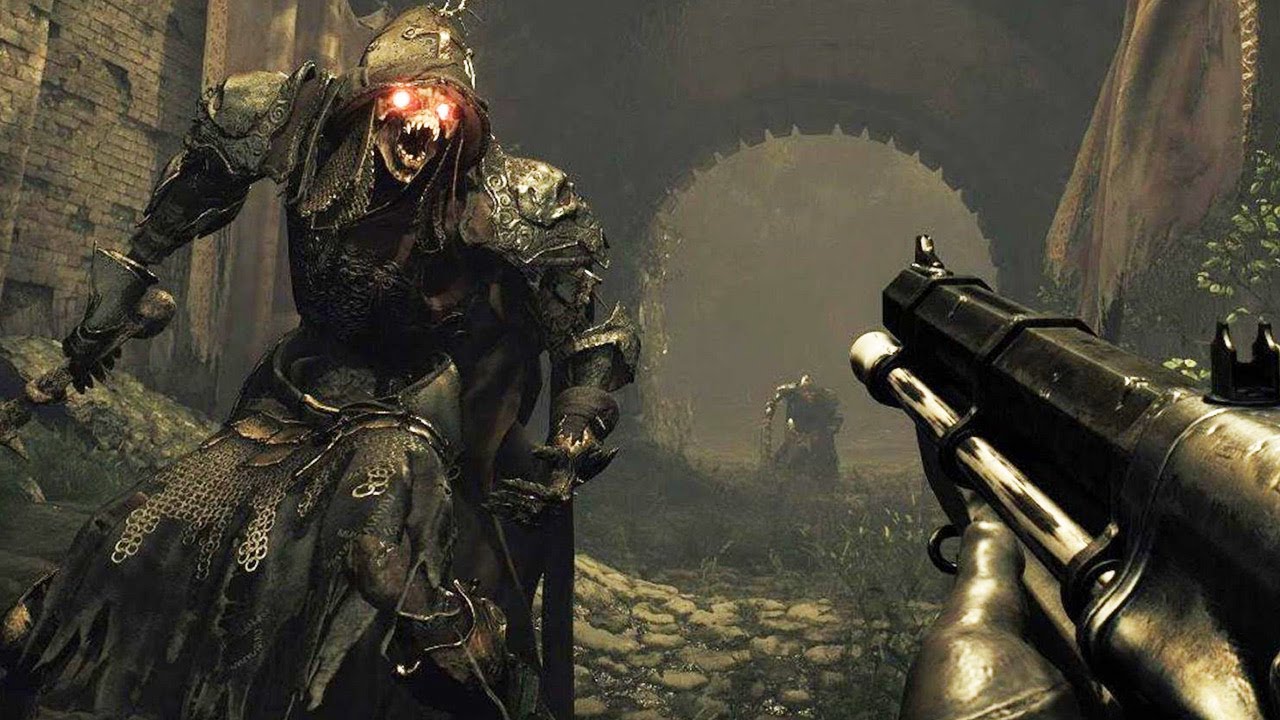 Witchfire
I've kind of been patiently waiting for any news to surface about this game for several years now. I don't recall entirely when this came into my field of view – I want to say somewhere around 2018 – but what I know is that it had all the ingredients for something I'd like. Grimdark? Check. First person shooty? Check. Horror creatures? Check. I thought it might be some kind of boomer shooter, but it looks like it's going to go in a slightly different direction by billing itself a "roguelite shooter for people who hate roguelites." It also carries some namedrops from some highly esteemed games – Painkiller, Bulletstorm, and The Vanishing of Ethan Carter. No hard release date yet, but I'm still patiently waiting!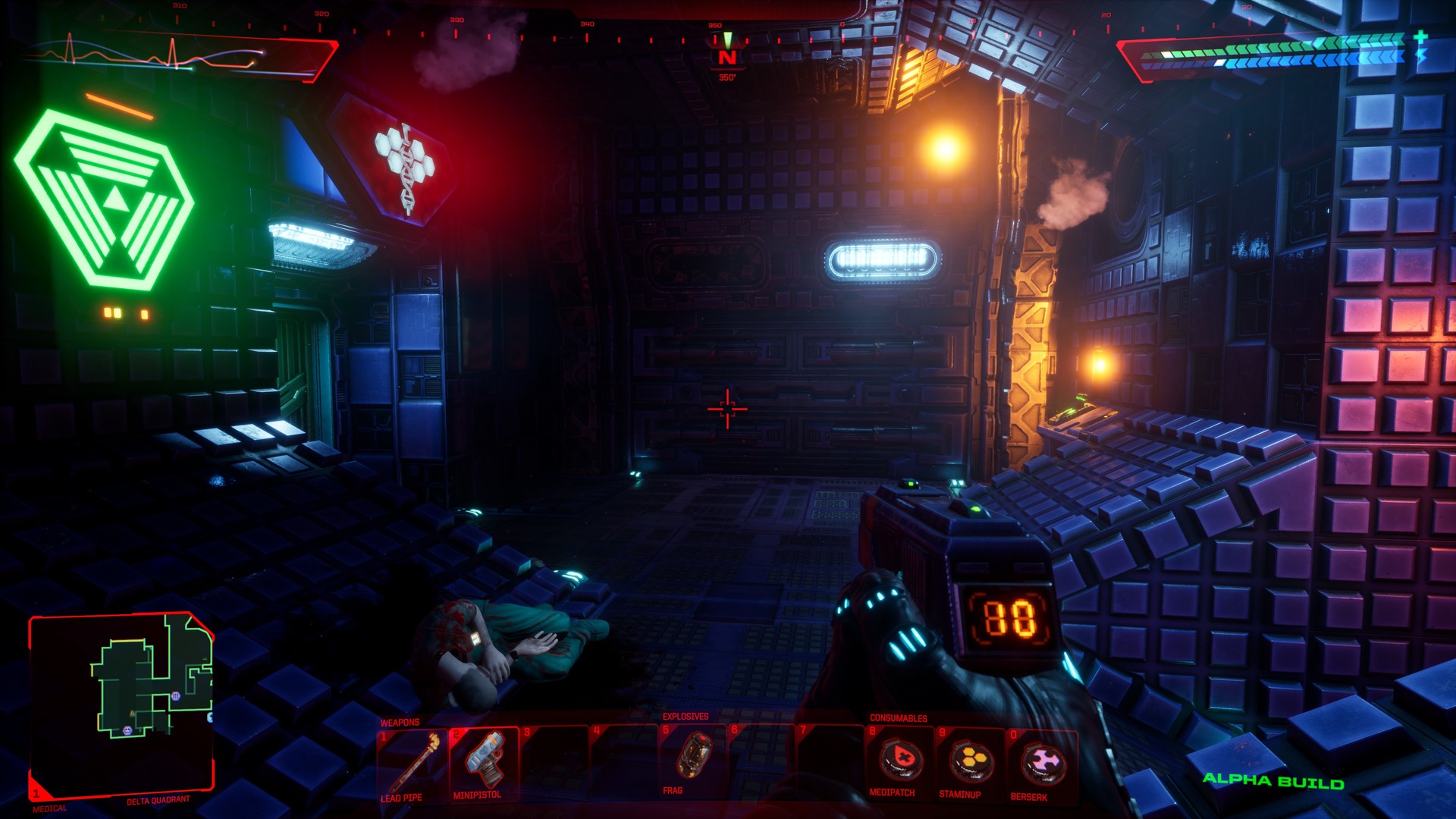 System Shock
Mine eyes have seen the glory of the coming of this game, and they are perpetually impressed by the care and detail put into it all by Nightdive Studios, who have been an integral part of the boomer shooter revival we've had over the last few years with port and restoration work done on classics like Doom 64, Blood: Fresh Supply, PowerSlave: Exhumed, Turok, and Shadowman. They were also integral to the work on System Shock 2 and the port of the original System Shock. If anyone was going to nail a full remake of System Shock, it was going to be them. I recently played the newest demo build from Steam Next Fest 2023, and was absolutely blown away by what was there. March is only a week away, and while the game still doesn't have a set date within the month, the day it drops is going to be monumentous.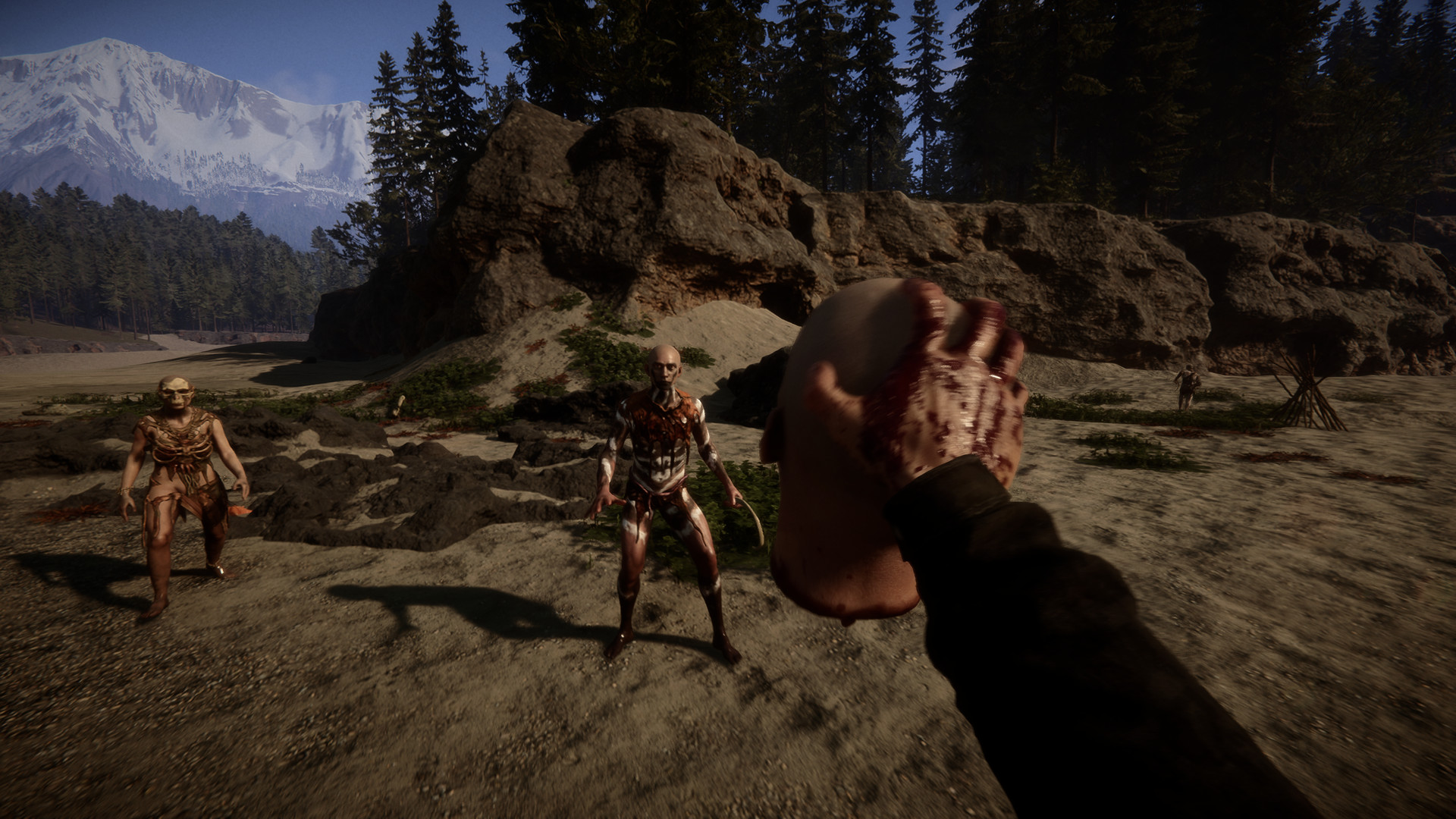 Sons of The Forest
I was pleasantly surprised when I first tried The Forest back in 2016 during a one-off stream with a couple of friends I didn't normally game with. I'd vowed to return to it, and never really got the chance until a few years ago when me and another group decided to play the game to completion. The Forest is one of the few survival crafting games that I think does it right. Atmosphere is great, story and purpose are clear, and it's a blast alone or with friends. Win/win. Sons of The Forest came out of left field when they announced it, and though it's dropping into early access in about a week, I'm excited for more of that wacky cannibalistic fun time with my friends soon.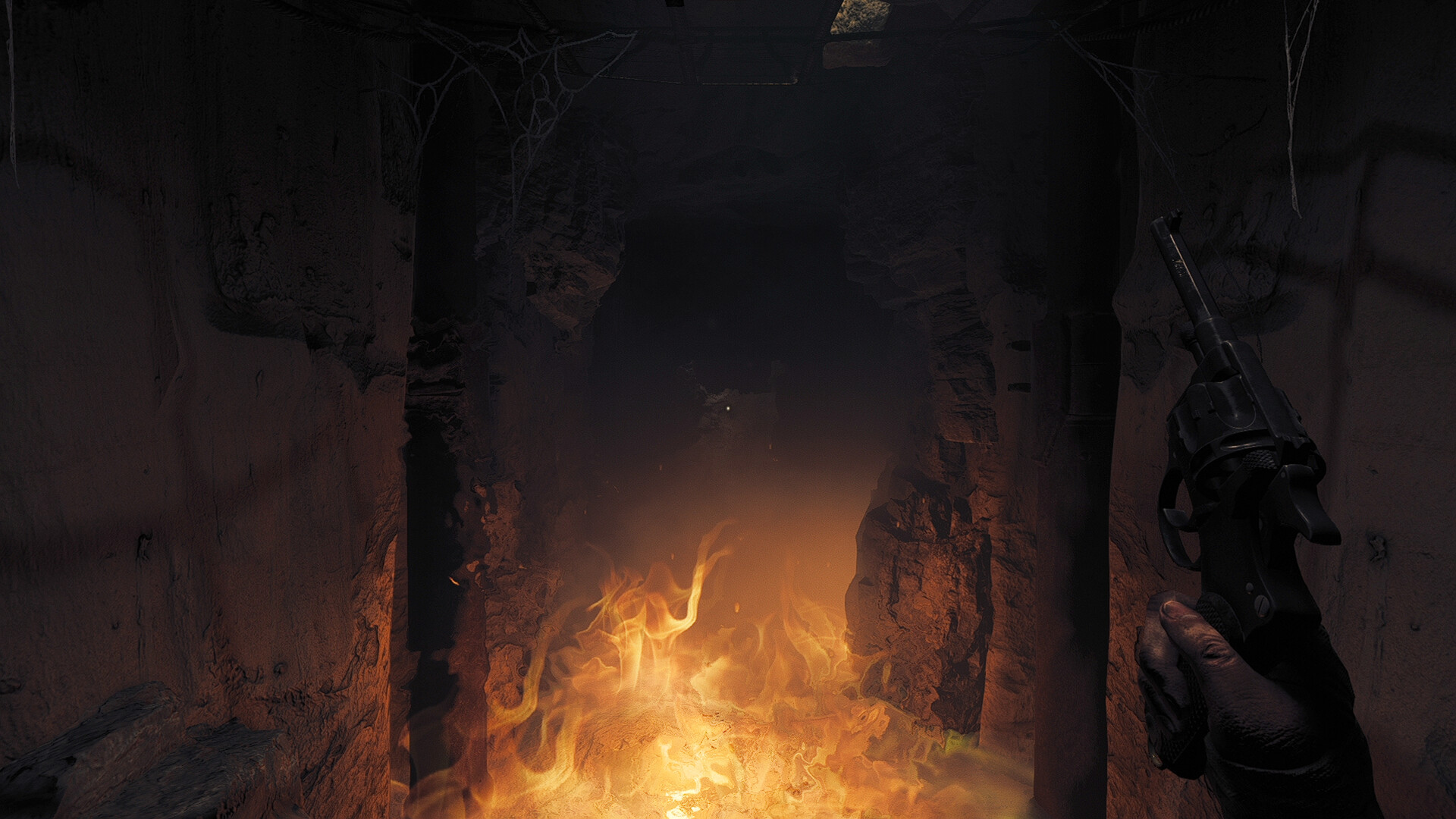 Amnesia: The Bunker
Another game that came out of left field and hit me square in the face was Amnesia: The Bunker, which I didn't even know was a thing until a few weeks ago! They recently delayed the release from March to May, which is fine – this year feels already so stacked that I don't know how I'm going to keep up. I played the first Amnesia so long ago, that I'm due for a replay. Machine For Pigs was alright, but Amnesia: Rebirth absolutely blew me away. I simply can't wait to see what The Bunker has in store for me.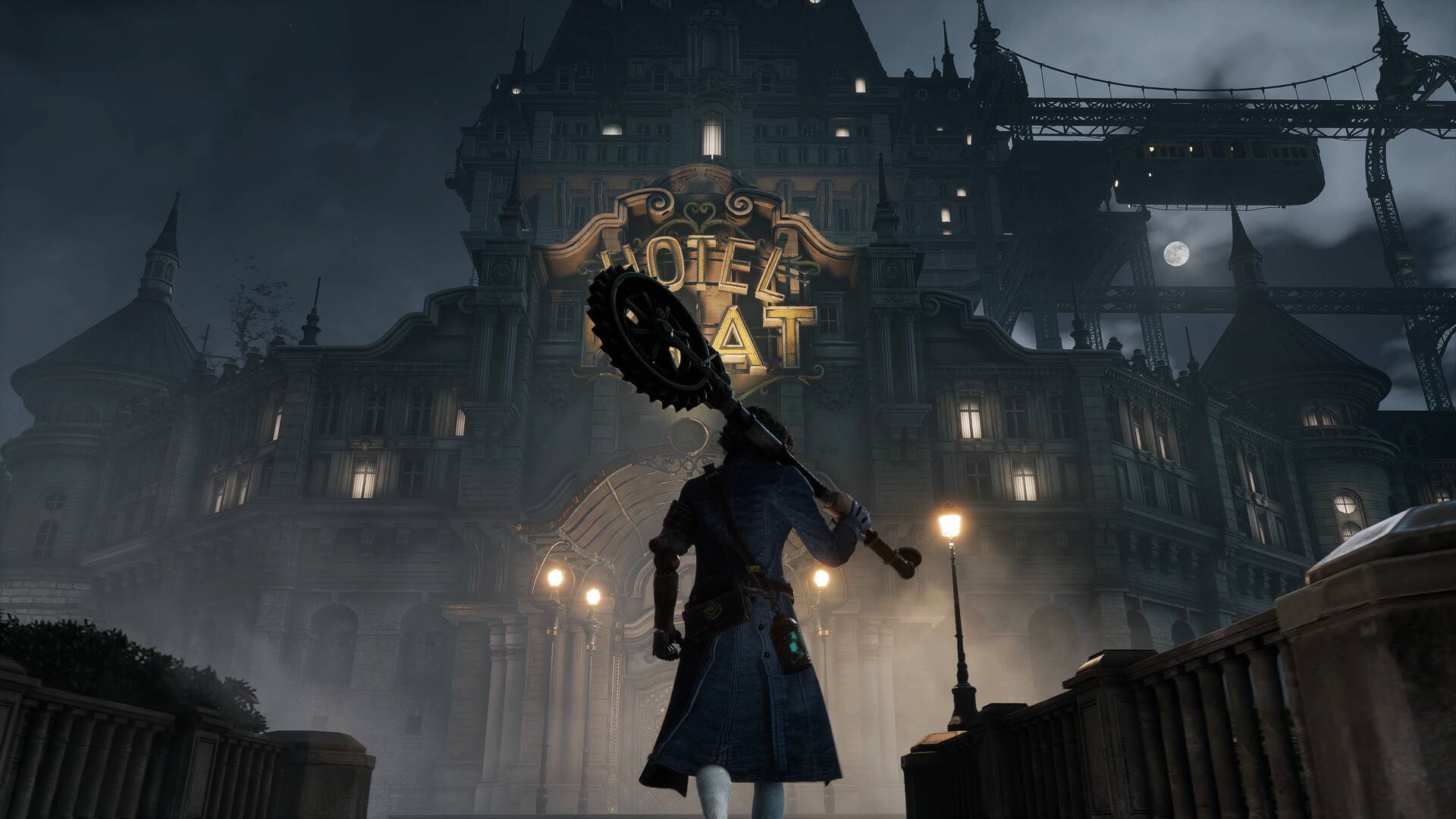 Lies of P
If it's a big year for remakes, it's also a big year for celebrated childhood storybooks being reimagined into something a lot more twisted – which is the case with Lies of P, a highly anticipated entry into the soulslike genre that I honestly don't know much about, and that is on purpose. The little I've seen of this title looks fantastic, and is a definite add to my souls-like repository of games that I'm perpetually trying to catch up on.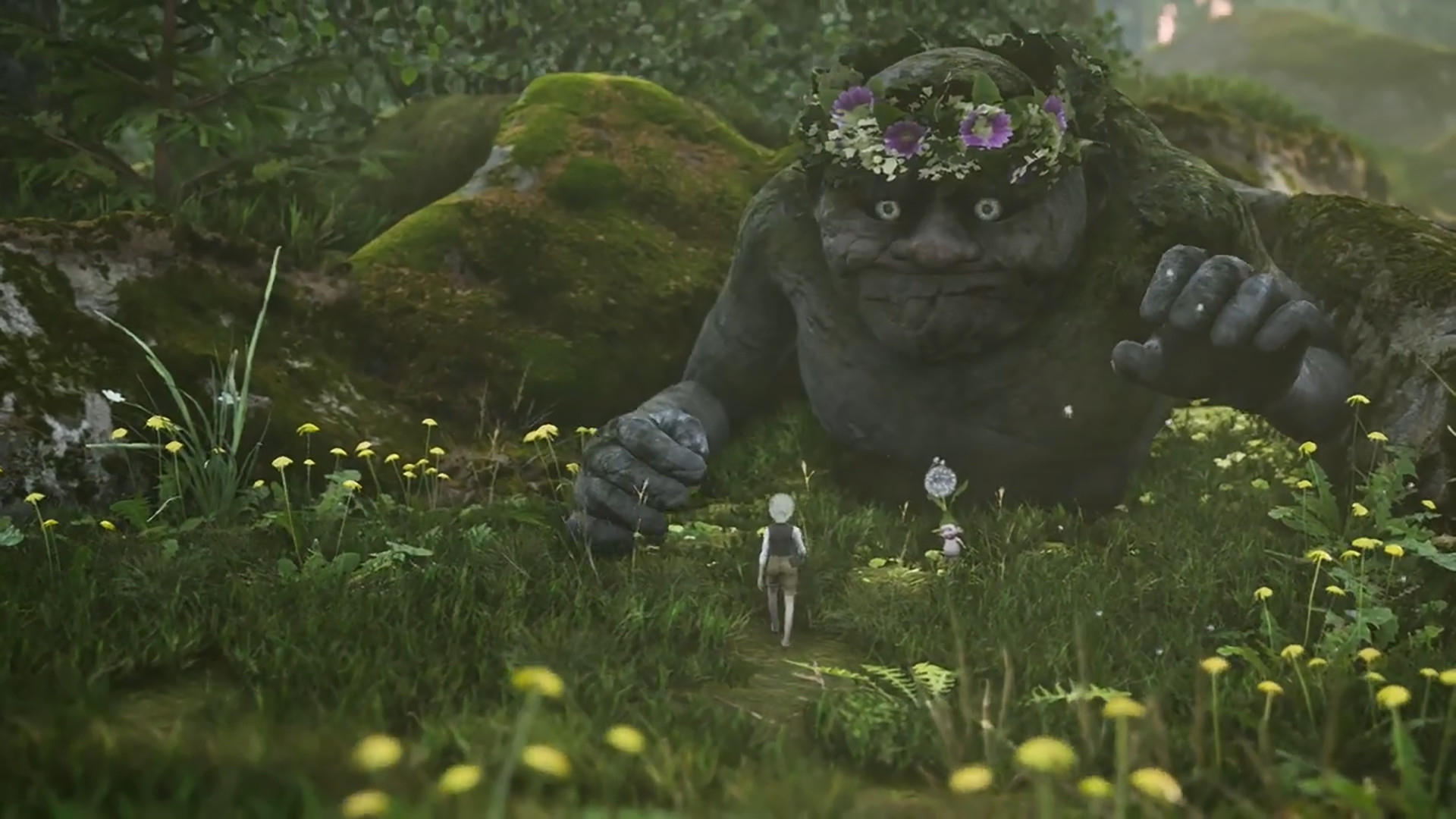 Bramble: The Mountain King
Speaking of celebrated childhood storybooks, Bramble: The Mountain King is based upon Nordic fables and features a dark and beautiful world of creatures and landscapes and all kinds of interesting things that, if the demo did any justice, should make for a very good game. I get the vibe that the game will follow in similar footsteps to Little Nightmares, and I'm fine with that, if so. Bramble comes out in April, which is a nice little space between the absolute glut of games dropping in March, and the delays that are starting to pour in and project May. Can't wait.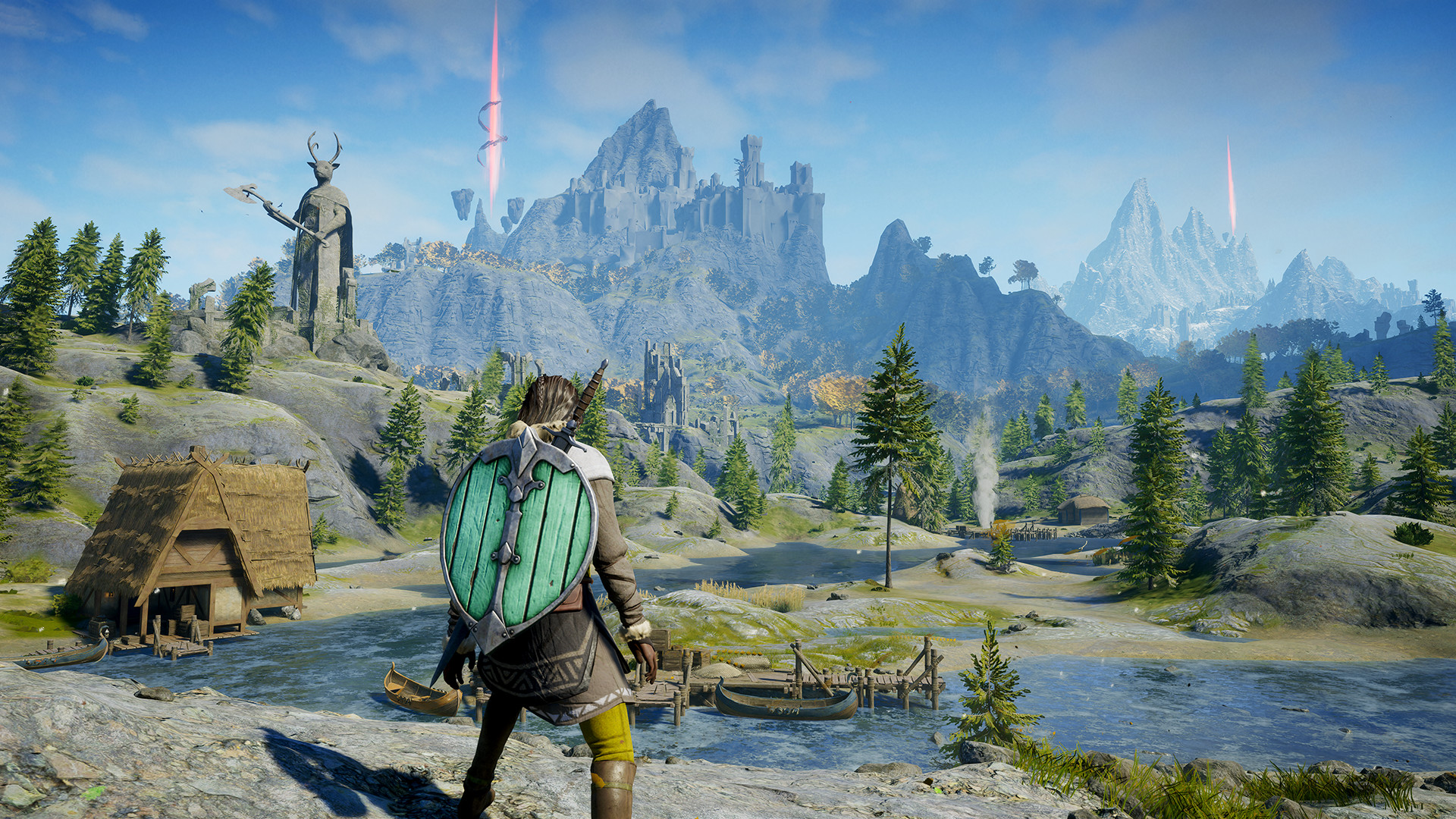 Ravenbound
I recently tried out the demo for this one as well during Steam Next Fest, and came away from it pleasantly surprised by what it had to offer. An interesting mash-up of roguelike and open world coated in a paint of Scandinavian scenery makes for something that catches my eye, for sure. I wanted more time with the demo, but between the format of the show I featured it on, and the timed nature of the demo… the odds weren't in my favor. So I wait! Steam only says this game is "coming soon," and I hope that means… really soon.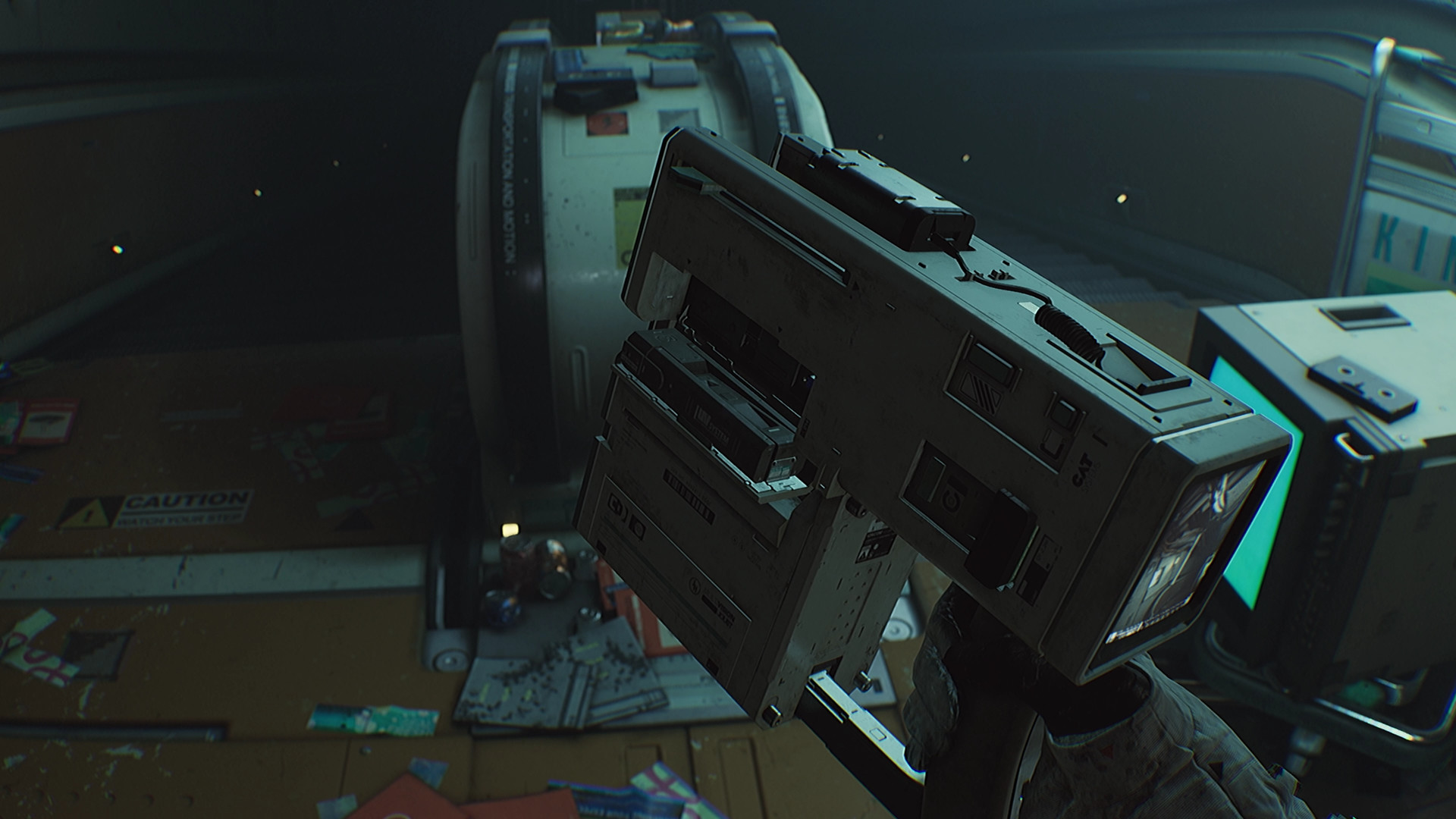 ROUTINE
Remember this box gun thing? I sure do. ROUTINE is something we only have mere teasers of – a horror game that bills itself as a rich first-person horror experience designed around an 80's vision of the future. I almost didn't put it on this list, but I'm eagerly expecting more news about this game in the near future, and a potential 2023 release date to look forward to. I always need more horror!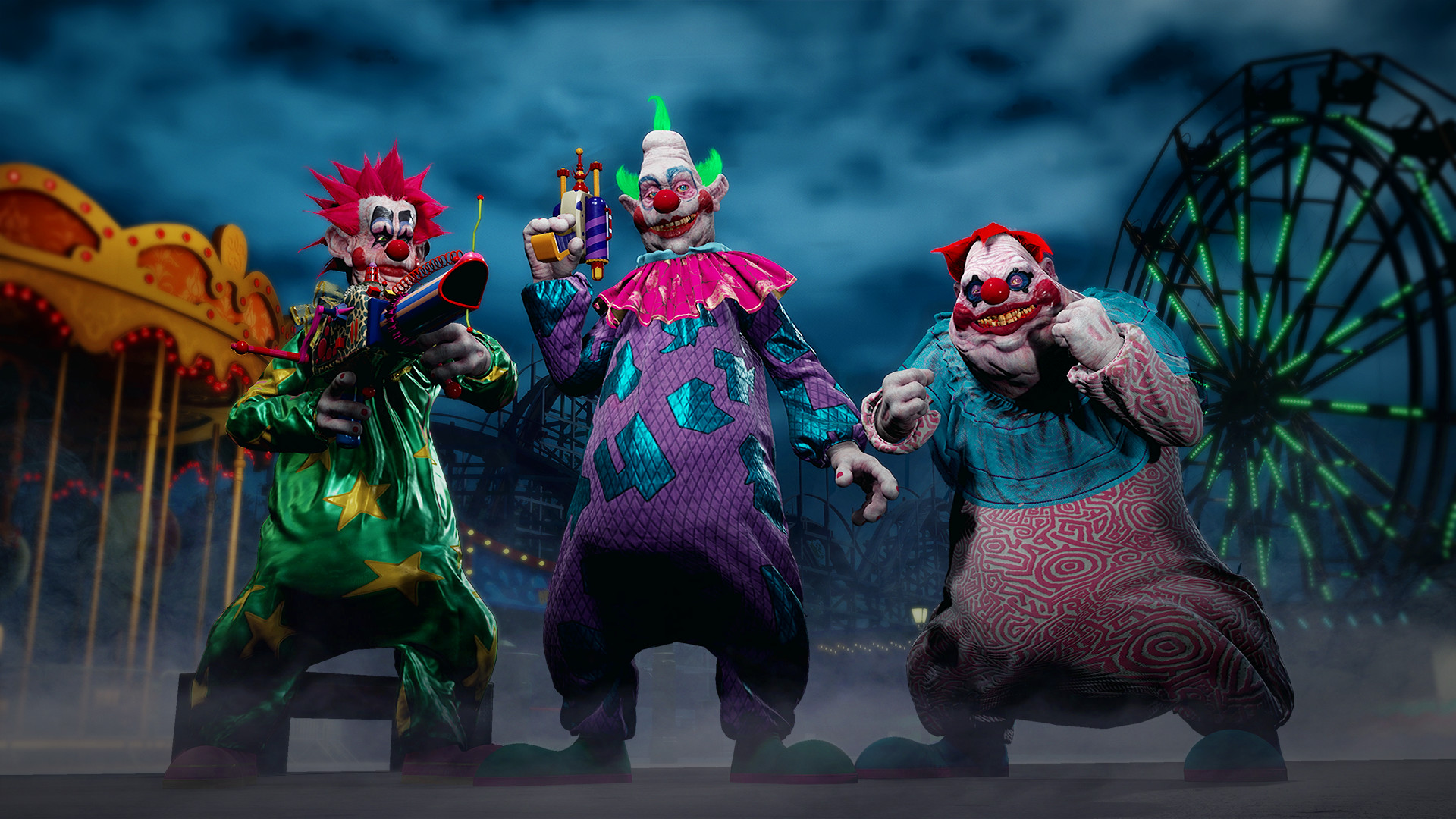 Killer Klowns from Outer Space: The Game
I'd be remiss if I didn't throw this on my list, if only because it's such a deep cut into my childhood that it's already a win, and it's not even out yet. With some of the horrorheads behind Friday The 13th: The Game working their magic on this title, I'm expecting to have a lot of fun with friends here.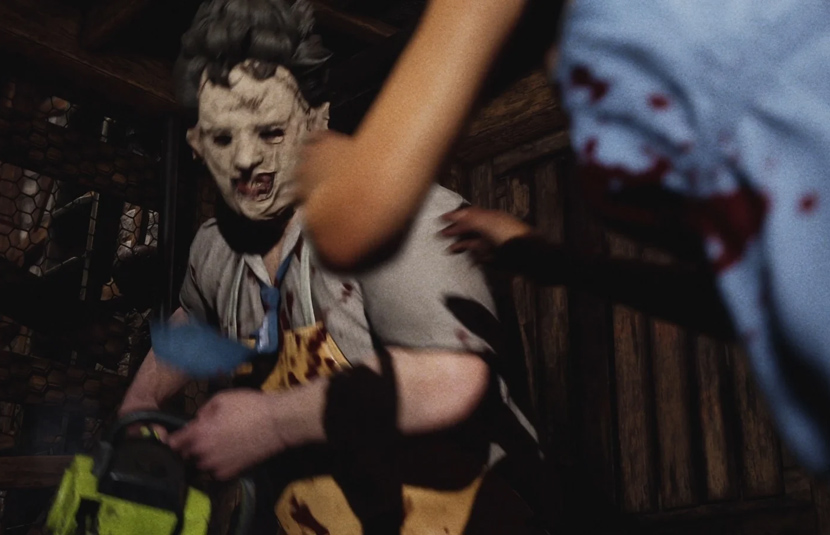 The Texas Chain Saw Massacre
Again, I can't leave out TCM from this list, as it's another asymmetrical horror game that dares to invoke the spirit of a beloved classic for me to immerse myself in. Asymmetrical horror can be hit or miss for me, but when it comes to stuff that nails the aesthetic and the vibe of a source material that is so well known – like this – it's another story. Where I find little joy in Dead By Daylight, I find great joy in stuff like Friday The 13th: The Game and Evil Dead: The Game. I expect no less from The Texas Chain Saw Massacre, which is set to drop… well, hopefully this year!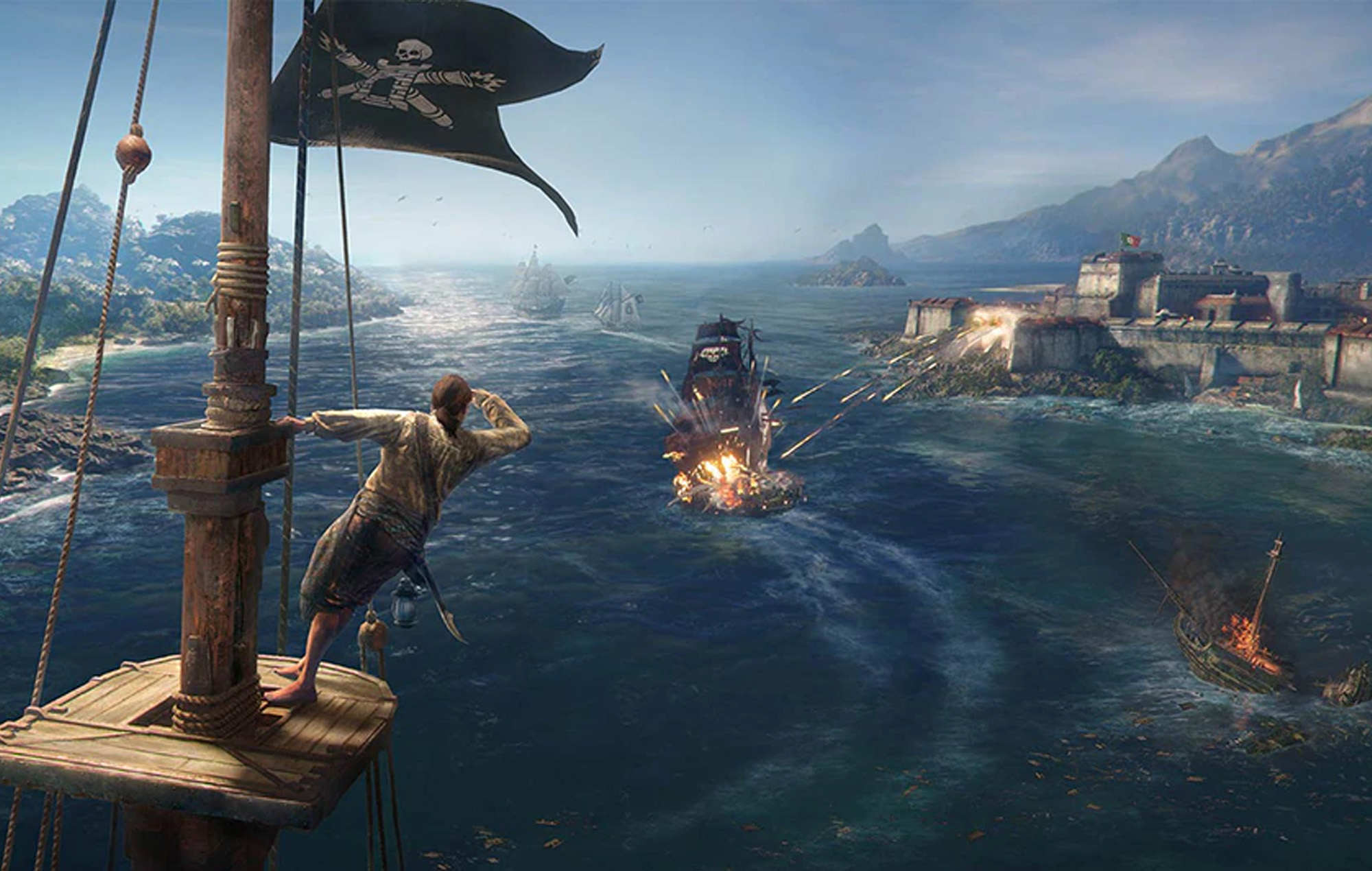 Skull and Bones
I've mixed feelings about Skull and Bones, but ultimately I feel as though we have a general lack of pirate games out there to play, and I welcome any and all new entries into the thematic space. Therefore I'm actually looking quite forward to this! I'm a huge Sea of Thieves fan, and while Skull and Bones isn't necessarily looking to compete with that game, I do think it might have something fun and interesting to check out. Pushbacks in development have the game in a persistent state of delay, but I'm hopeful we'll get something to chew on within 2023.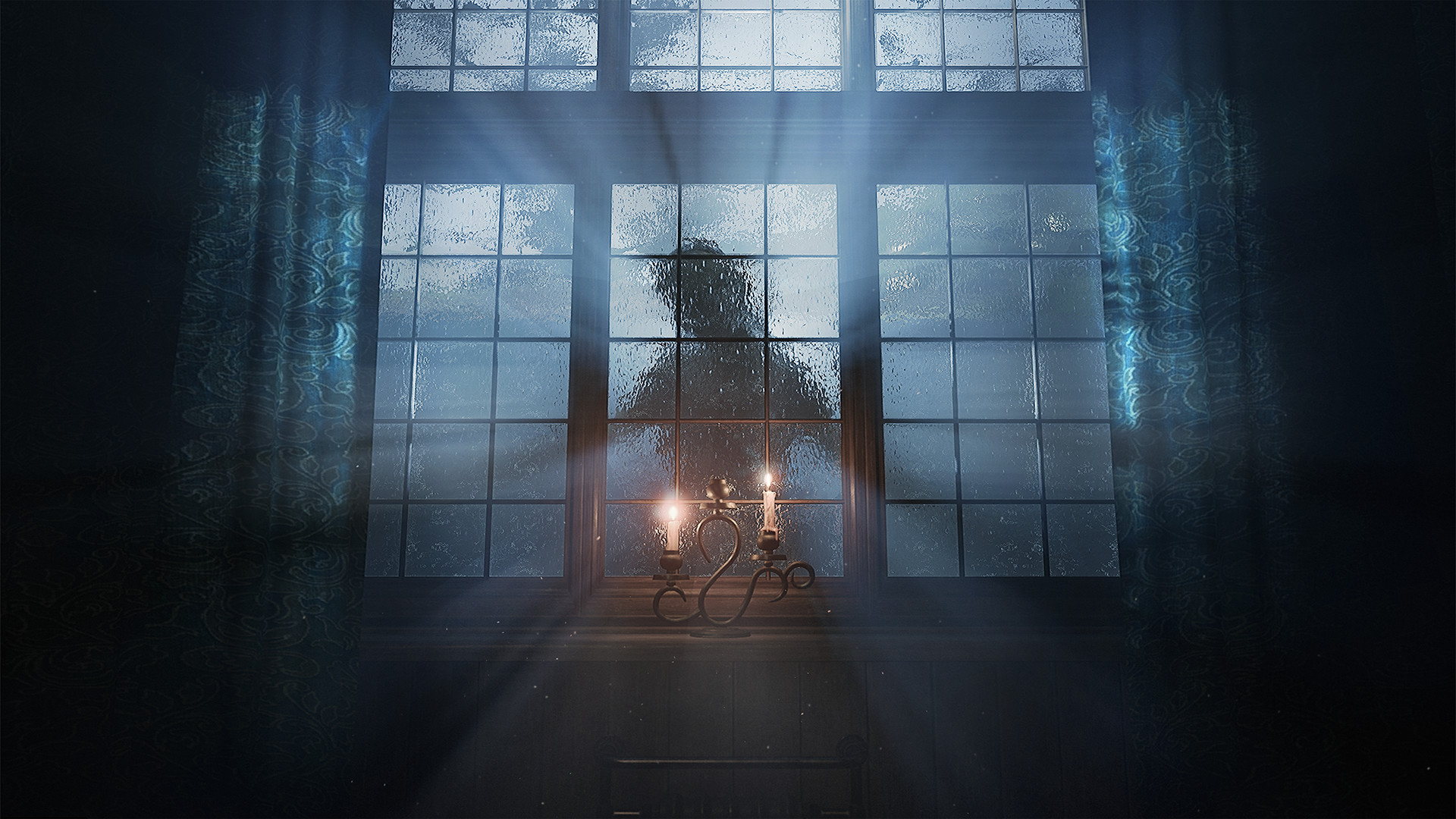 Layers of Fears
I loved Layers of Fear and Layers of Fear 2, so naturally I'm excited for a full trilogy to come into existence. Opinions about Bloober Team can be divisive depending on who you ask, but for me they're good at what they do, and they tell interesting stories. Layers of Fears looks to follow in the footsteps of the previous games, not so much in continued narrative, but moreso in terms of complex stories and visuals mixed together into one giant ride you're either going to love or hate. No hard release date on this one either, only a looming 2023.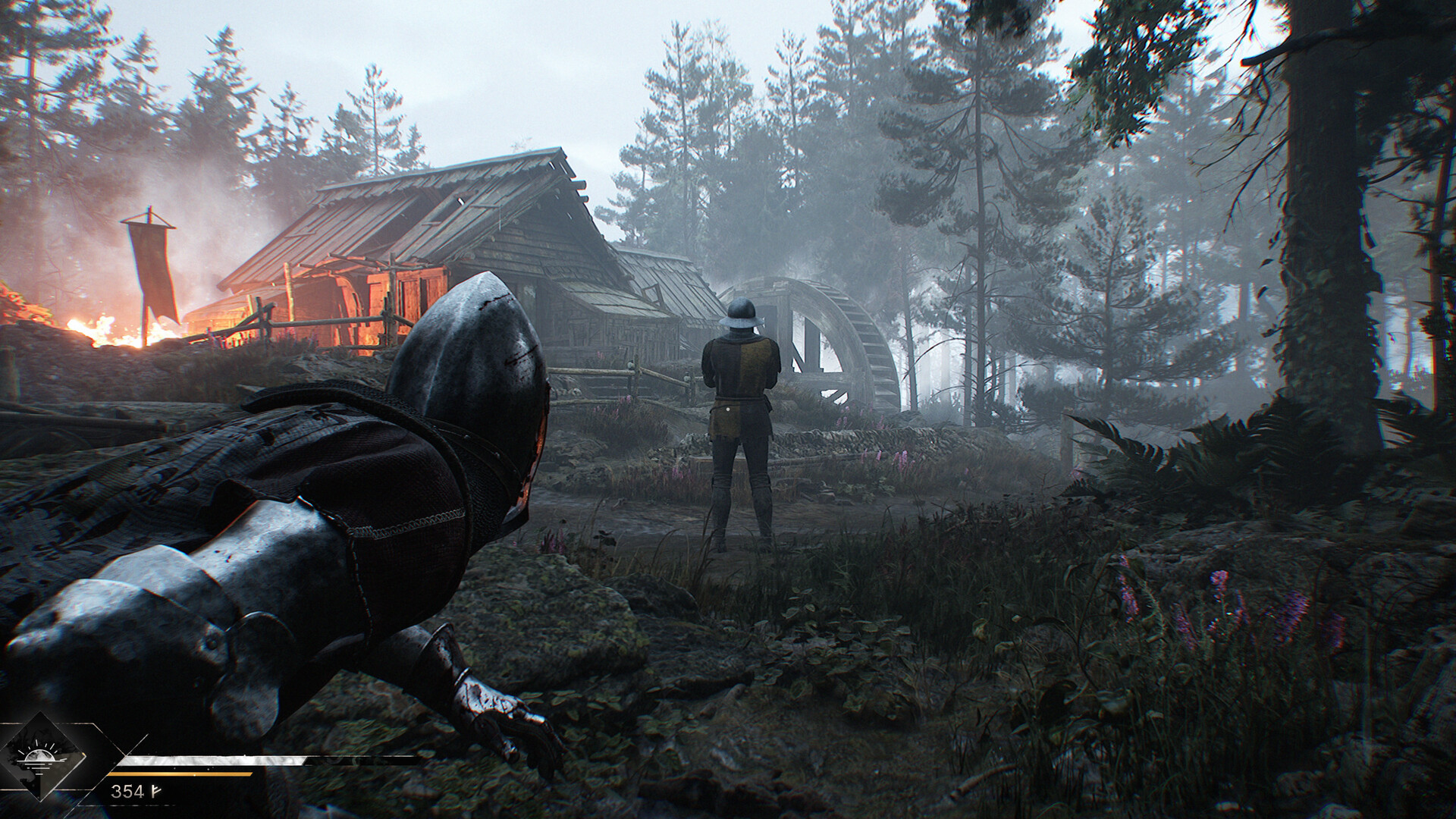 Blight: Survival
I'm honestly not too sure what to expect with Blight: Survival, which describes itself as a "medieval co-operative action-horror roguelite." It's also tagged on Steam with Souls-like as a descriptor, and says that it's a 4-player experience. Were I to guess, it's probably going to be something in the spirit of Vermintide or GTFO, which I'm here for. There's no hard date set for this, but I would expect something to be heard about it within this year at the very least.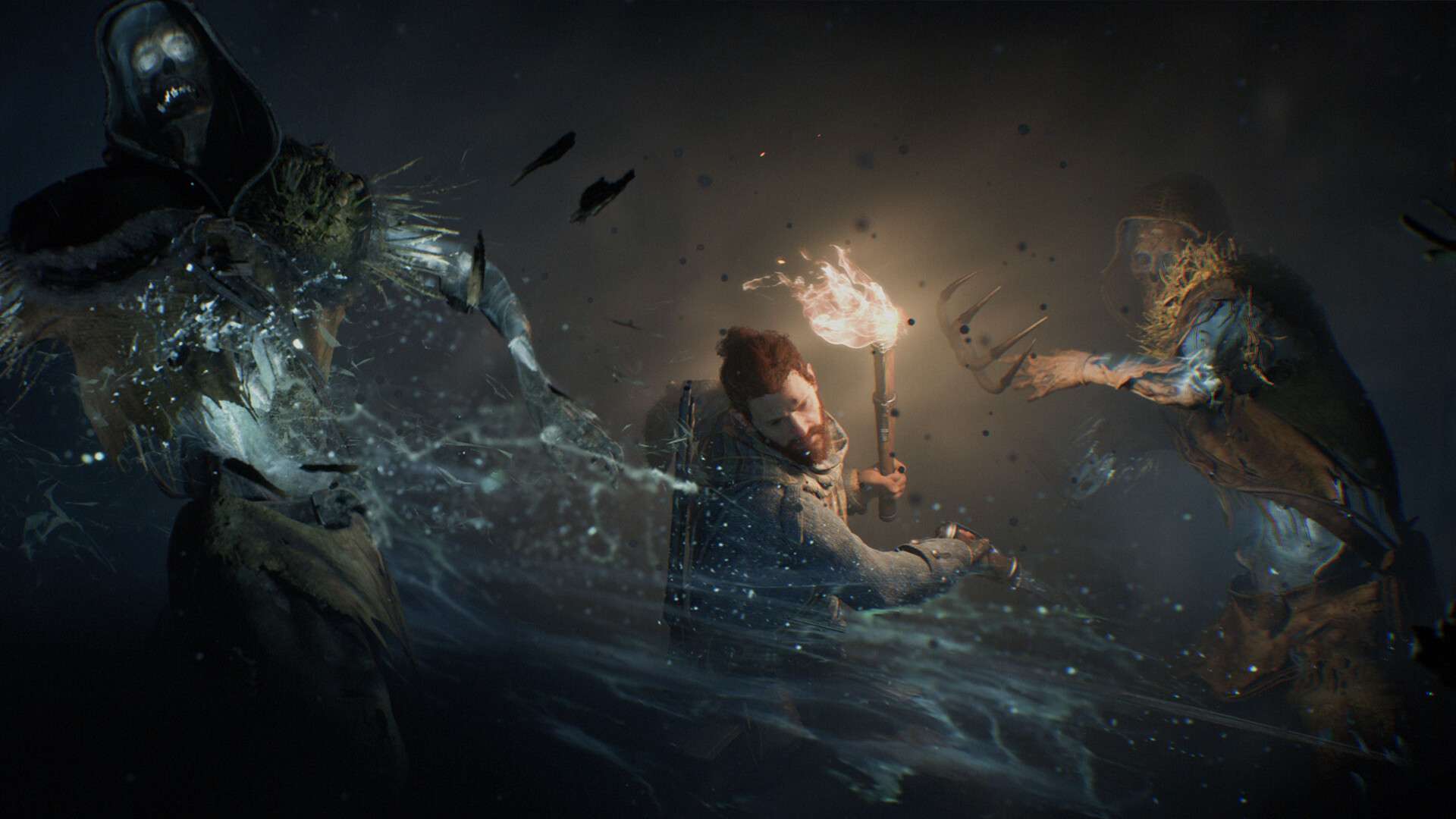 Banishers: Ghosts of New Eden
This was another title I was not expecting, but was announced at the Video Game Awards back in December. From the makers of, most infamously, Life Is Strange, but also Vampyr, Banishers: Ghosts of New Eden looks to follow the story of two ghost hunters who become mortally separated, and must navigate challenging decisions, supernatural creatures, and more to figure out a resolution. I've always been a fan of DONTNOD's ability to tell a story and build a world, so I'm pretty eager to see what this title has in store for us when it finally releases… sometime this year!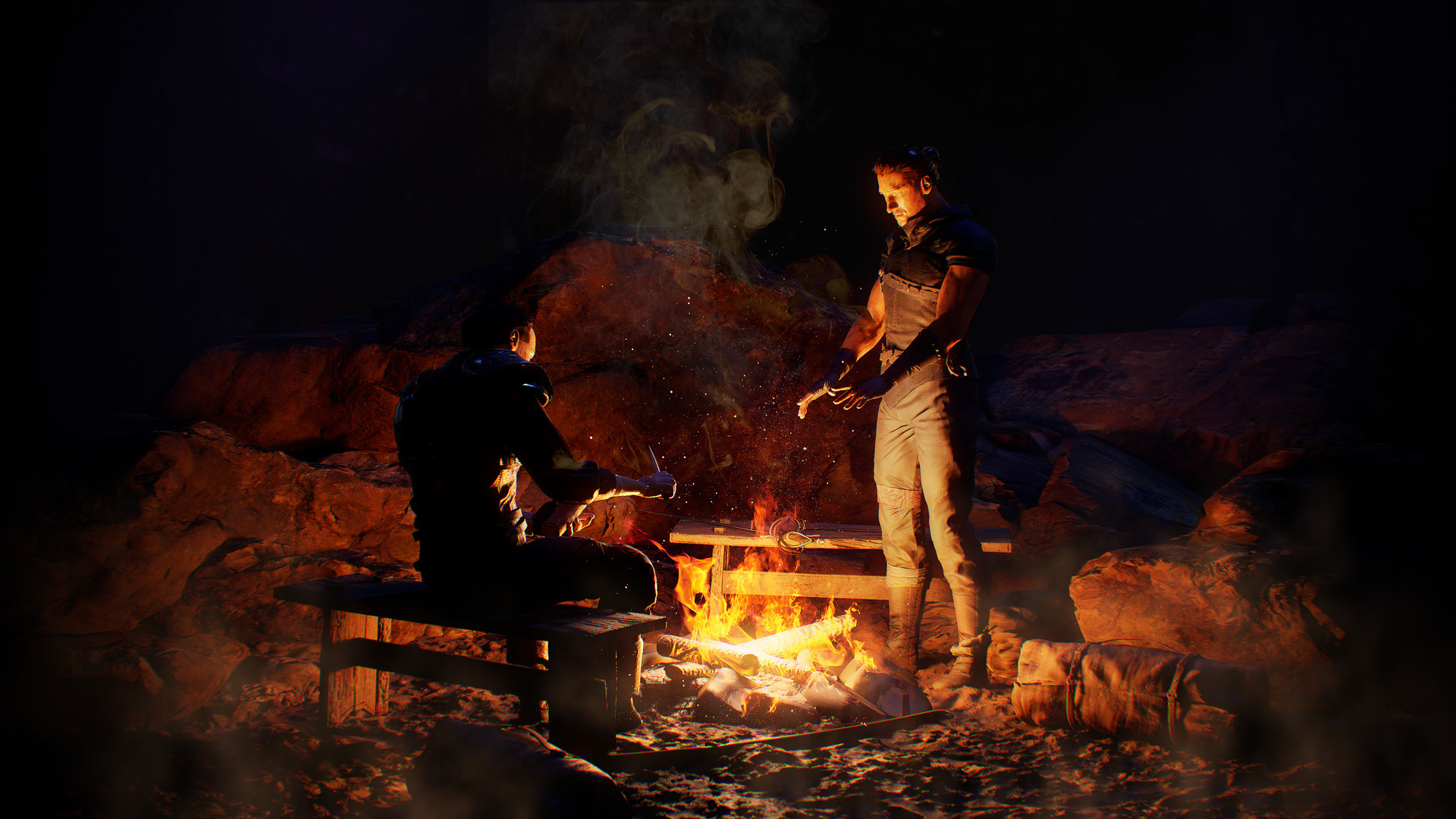 Gothic 1 Remake
It's very funny that this just straight up has "remake" in the title. Something about all of the information we have for it at this point tells me that we know next to nothing, and that we may not even see this release in 2023. However, I'm hoping to manifest a sooner release date, because Gothic has been on my list of games to play for quite sometime, and though I'm certain I'll load up the original game too… this is looking pretty promising. High fantasy, exploration, yes. Sign me up.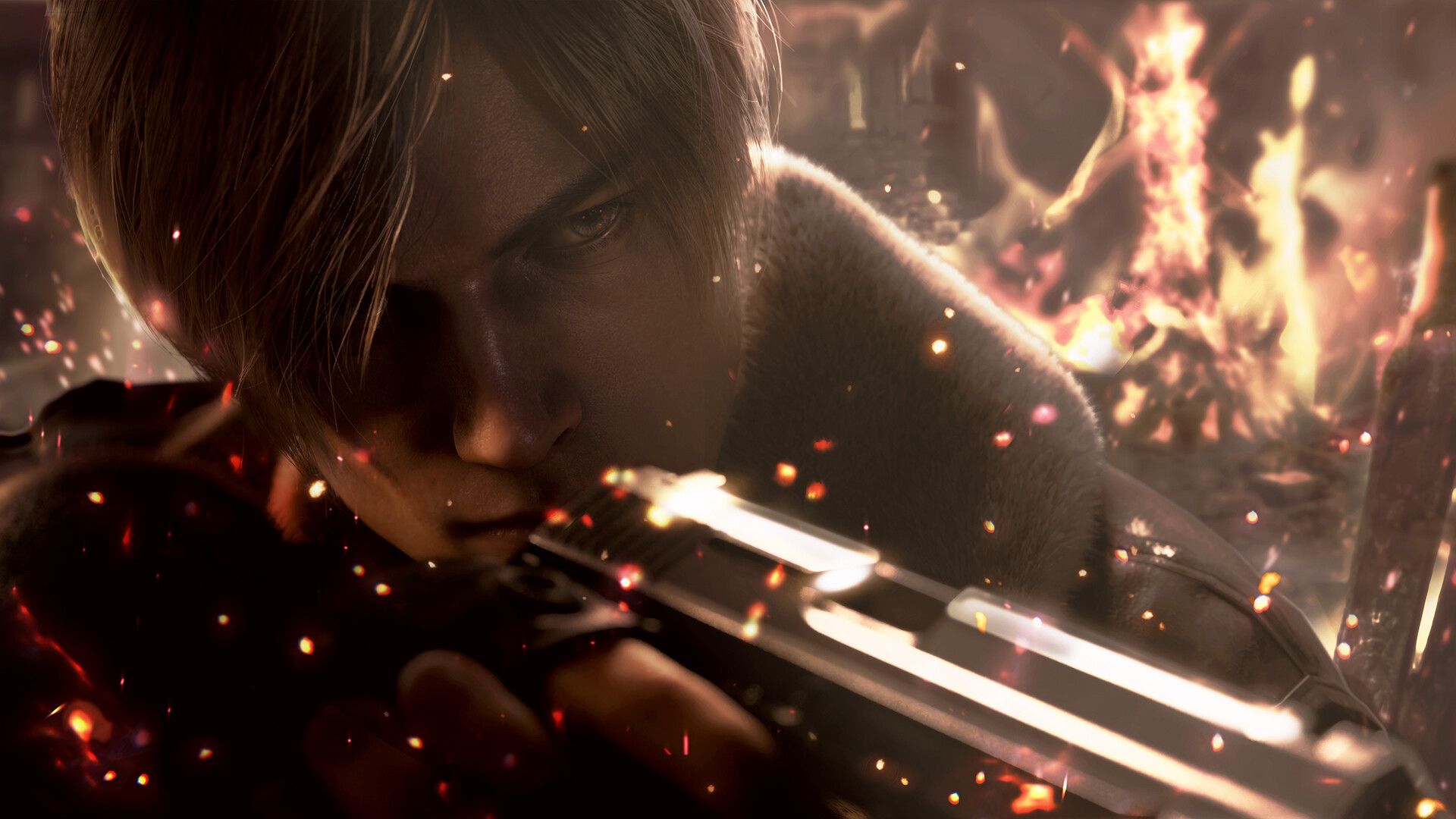 Resident Evil 4
Of course I'm waiting for this! Resident Evil 4 is one of the greatest horror games on the planet, and while I'm not sure about the need for a remake – the original one holds up very well – I'm still not going to turn my nose up to it. This drops in about a month, and I've been eyeballing a full series lore-focused playthrough for March on my channel… soooo…..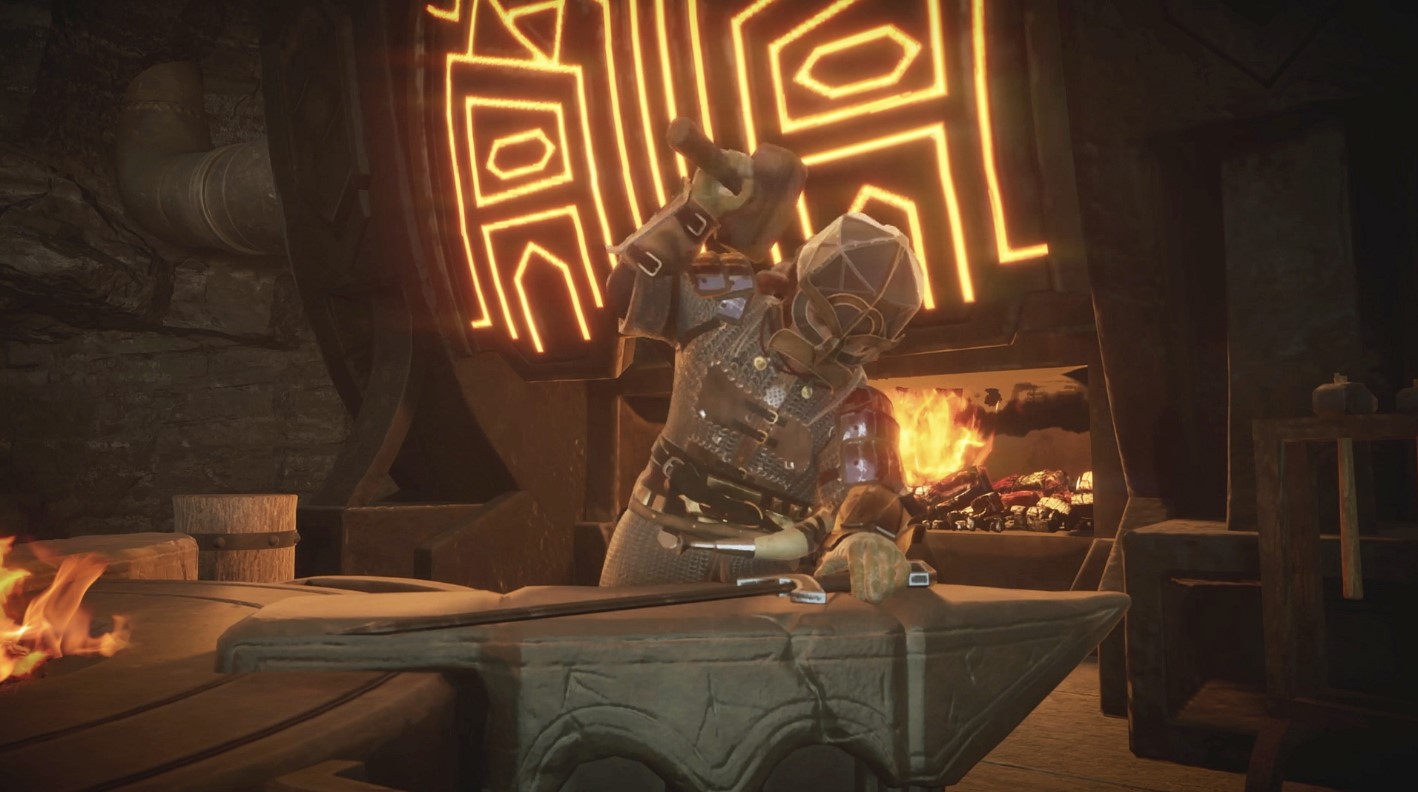 The Lord of the Rings: Return to Moria
This is yet another game that I feel like we know next to nothing about, save for it being a survival craft game set in the Tolkien world of dwarven lore, deep in the mines of Moria. I feel like this could be exactly what I wanted from Dark and Light and never got, if it goes in the right direction… or it could be something akin to Deep Rock Galactic, with a crafting element included. Who knows! The game is set to release in 2023, and I'm putting it on this list in hopes that it does.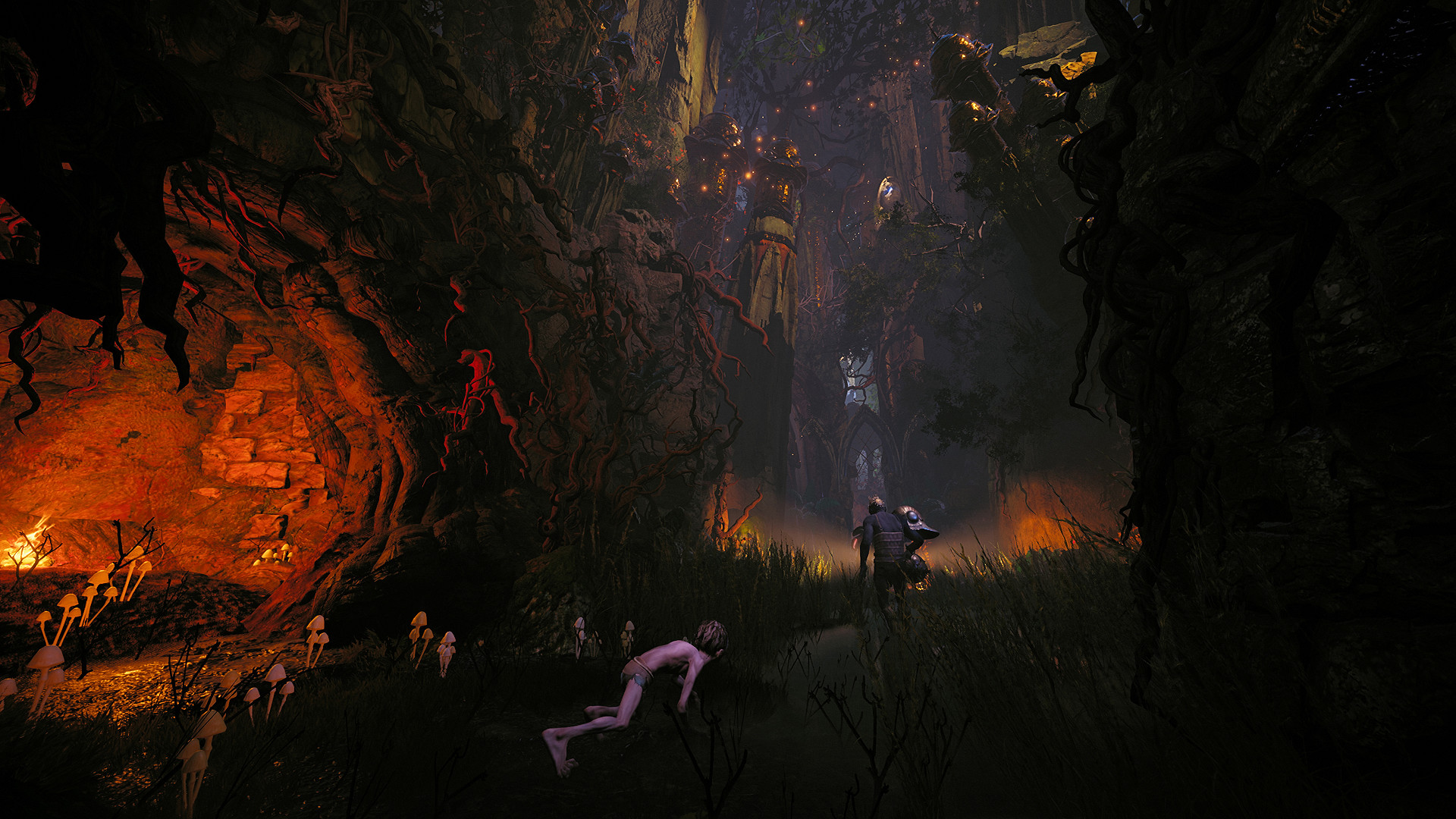 The Lord of the Rings: Gollum
Not a lot of information being released yet about either LOTR title, though Gollum has my interest for several reasons – up to and including that, for some reason, what we have so far in the way of information is giving me the impression that it's going to be like the Styx series of games. I haven't played those yet, so I guess I'm adding those to the backlog. I guess I have time to do it, too, since there's no hard date set for Gollum other than a hopeful 2023.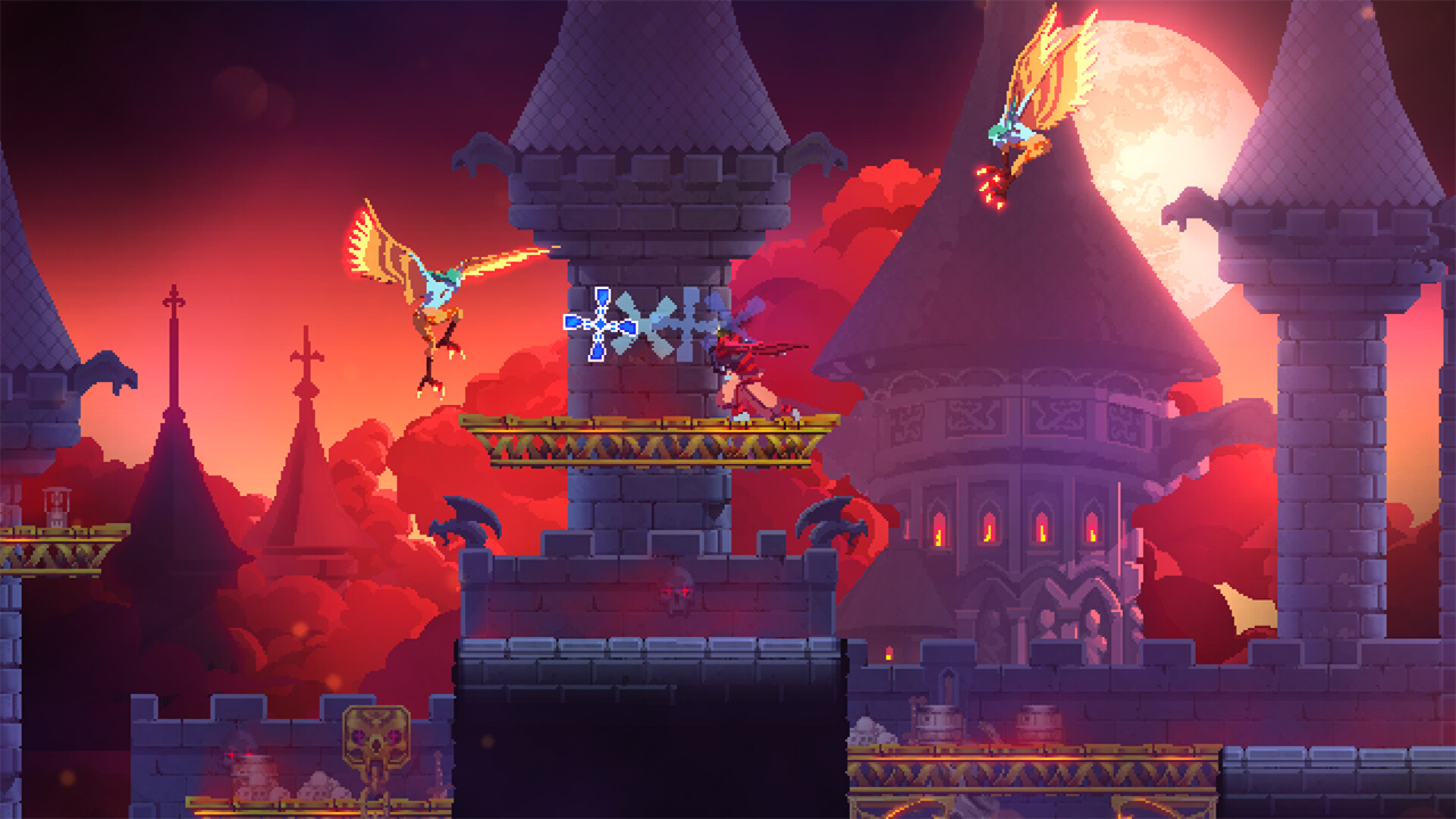 Dead Cells: Return to Castlevania
I almost didn't put this one on the list, but I'd be lying if I said I wasn't looking forward to it with great anticipation. Somewhere in my memory lies the vision of a very young me playing Castlevania II: Simon's Quest on my cousin's NES whenever I visited, and it's a fond memory. I look forward to reliving it through the magic of this expansion to Dead Cells, a game I already know that I love!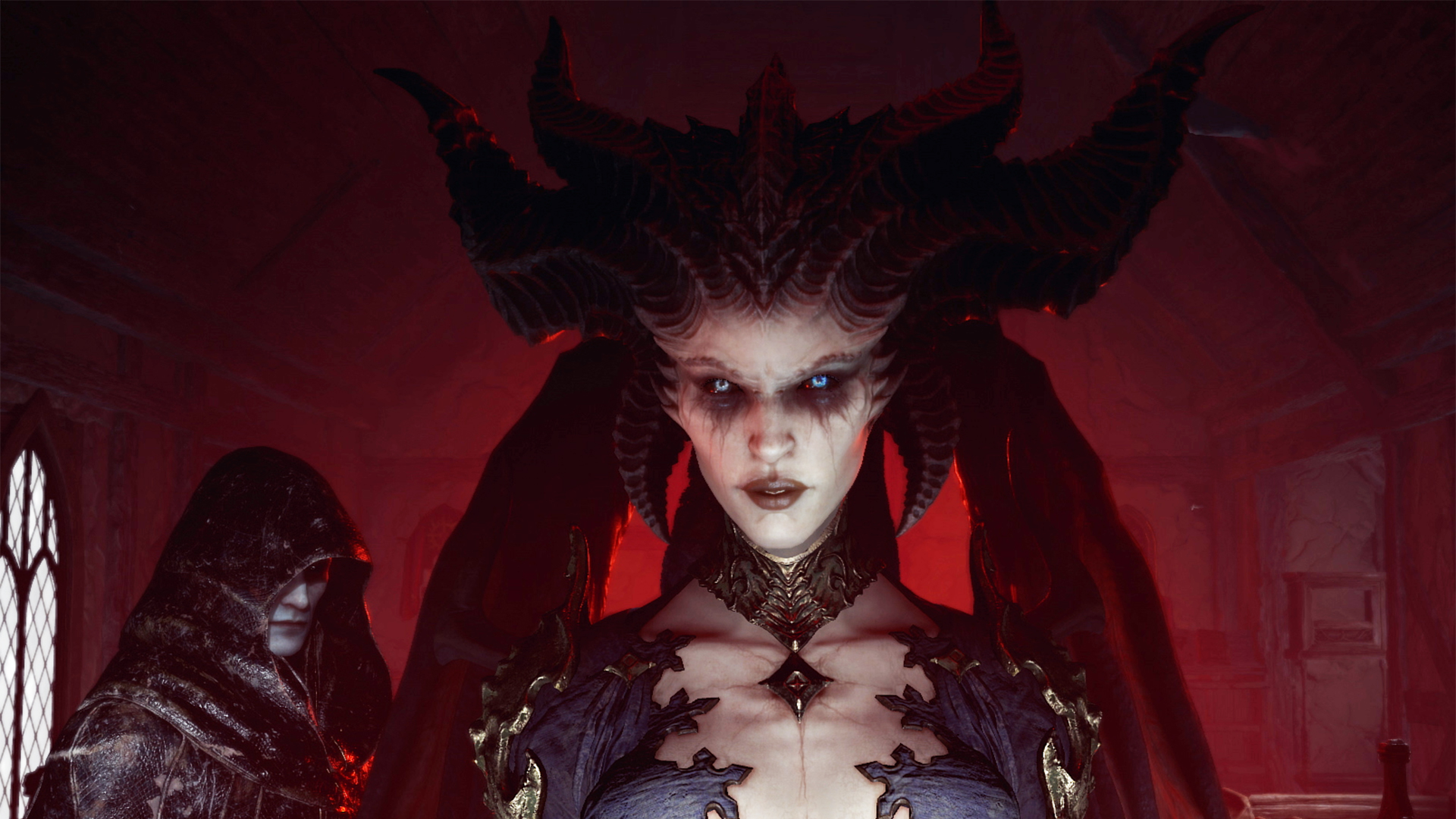 Diablo IV
I've been, albeit slowly, doing a full series playthrough of Diablo on my channel, which has been such a fun nostalgia grab that I would be satisfied if we'd never heard news of a brand new Diablo in the works. But the genre of games that this titan created has become one of my favorites to zone out to, so naturally I eagerly await a new addition to the story from the grandaddy of them all. June is going to be a huge month for games, apparently. I don't know how I'm going to get to any of the rest of them with Diablo IV coming out.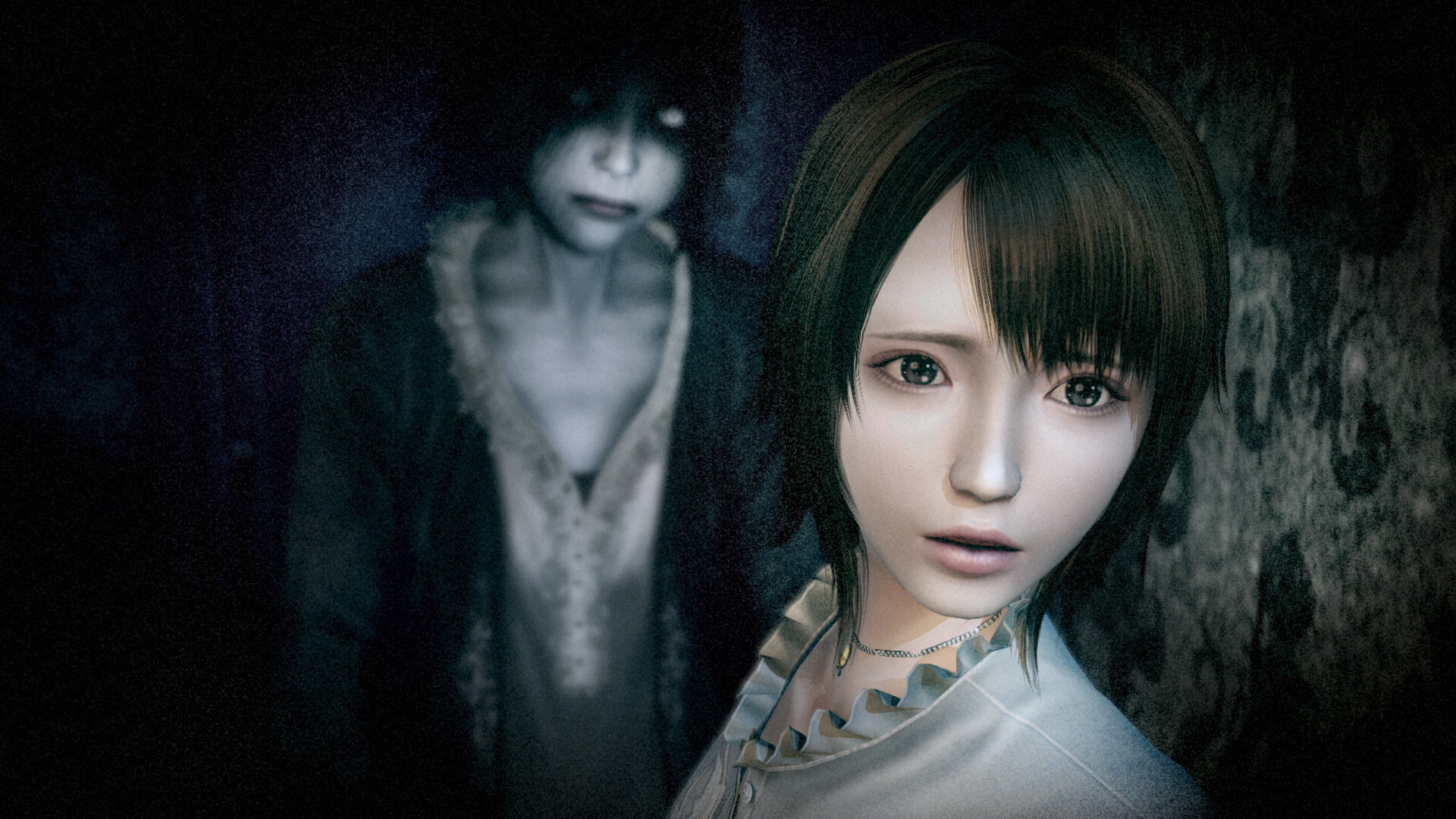 FATAL FRAME / PROJECT ZERO: Mask of the Lunar Eclipse
This one almost didn't make the list either, as it's technically a game that came out in 2008 and is just now being brought to PC by KOEI TECMO GAMES. However, I never played that version, so this is a new game to me! Maiden of Black Water didn't entirely blow me away, but Fatal Frame has such a good and consistent "thing" going for it that I will likely continue to play these whenever I come across them, because my love for Crimson Butterfly is so strong. Ghost women are great. This comes out in a couple of weeks!
Warhammer 40,000: Boltgun
Boomer shooter? Check. Warhammer 40k? Check. Do I need more criteria to be interested here? Not really, but I'll take it! There's no hard release date on Boltgun, but I eagerly await news of it. Doomer night awaits.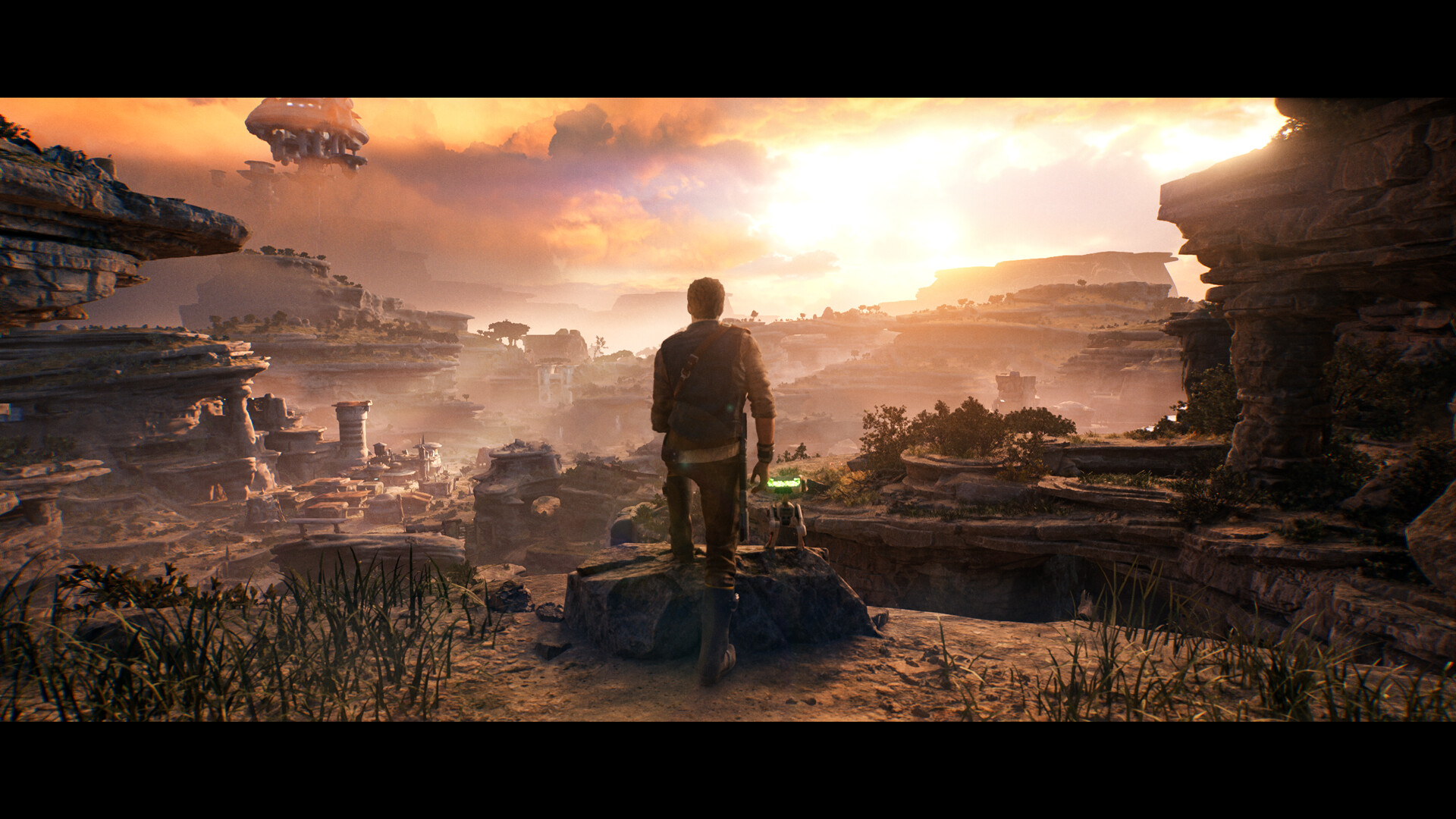 STAR WARS Jedi: Survivor
I thought Jedi: Fallen Order was one of the most surprising games I've played in a while, if only because they were able to successfully create a game that borrowed souls-like elements into its formula without being too on-the-nose with it. Combining that with exploration and narrative, it's no wonder it was well received by many. Jedi: Fallen Order also showed that souls-like doesn't have to mean difficult, by offering up a level of accessibility that made the game a near-gateway drug for those who have always wanted to try the genre, but simply felt too intimidated by it. I hope to get more of that fun within Jedi: Survivor, which comes out in April of this year.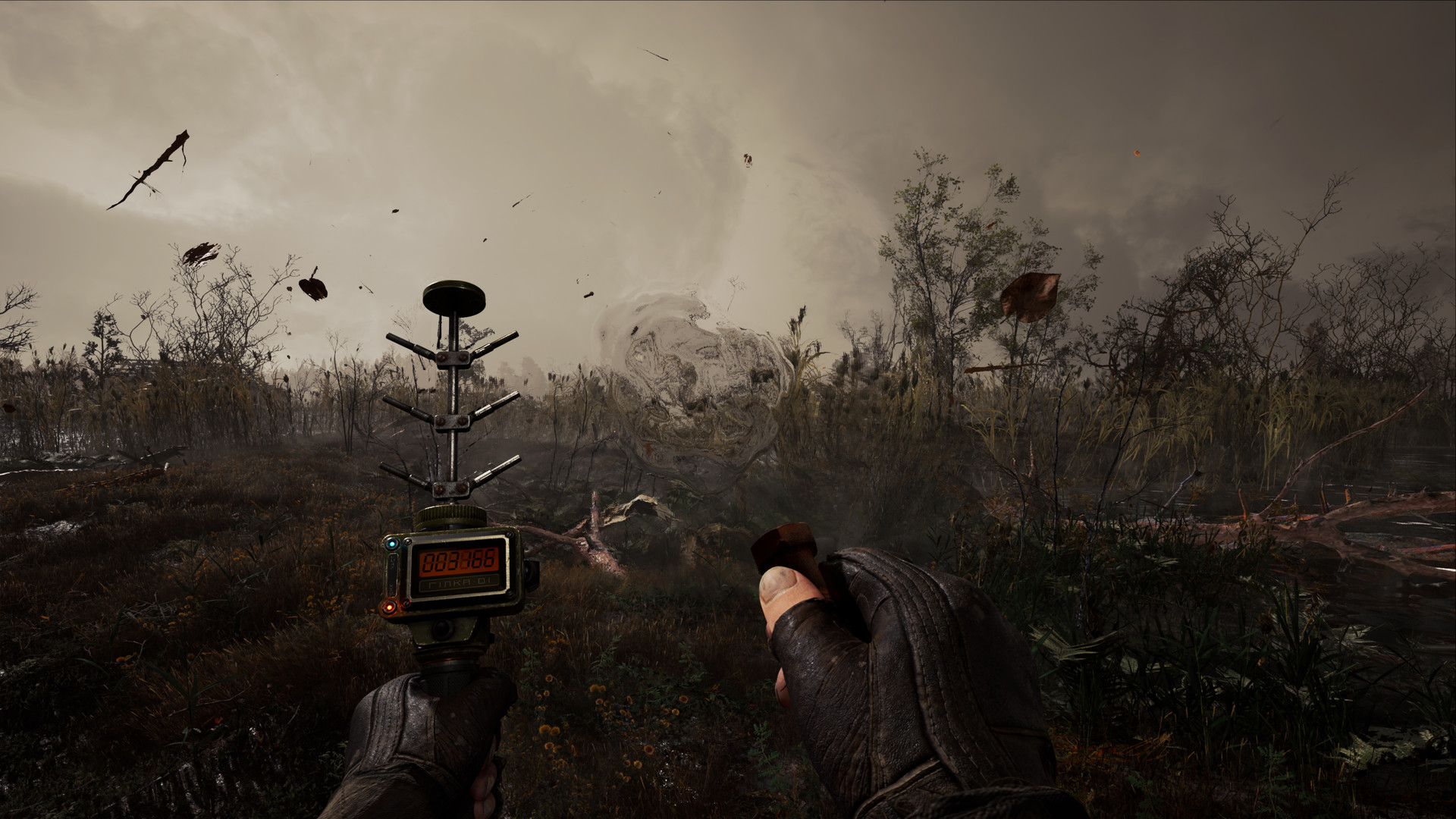 S.T.A.L.K.E.R. 2: Heart of Chornobyl
One of the most anticipated games of the year, not just for myself, but for many others, that seemingly has no release date after many years of pushback. I was late to the party with S.T.A.L.K.E.R. as a series, and up to this point I've only played Call of Pripyat and other games influenced by the series like Chernobylite and STALCRAFT. However, I can't deny how much fun I had with all of these, and how eager I am to get that sweet, sweet release date. I don't want to spoil myself on hype or information, so I guess I'll just try to catch up on other S.T.A.L.K.E.R. games until then.